Testimonials
It is our ultimate goal to provide 100% client satisfaction with all of our services. We're confident that you'll thank yourself for joining the WebFindYou family once you do so. Below are a few of the many testimonials we've received from our clients.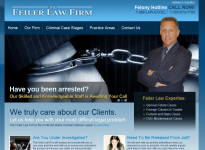 Client Name:
The Feiler Law Firm
I have a testimonial for the outstanding job the folks at WebFindYou have been doing for my business. For several years I endeavored to optimize my presence on the internet so that my law firm would have visibility and clients would call me for representation. I spent a small fortune and a great deal of time on "SEO" companies who made great claims but did horrifically terrible work until I became acquainted with WebFindYou. Those prior SEO companies designed websites for me which were not adequate to be searched and therefore my status on search engines such as Google never materialized. The last company even resorted to unethical behavior to try to advance my status. That unapproved maneuver set me way back and WebFindYou has had to overcome that obstacle. I am now pleased to report that I am at the top of the page one for the most often used search term key words and consequently I have been receiving phone calls from people in need of my services. Even more exciting, I am actually getting paid by my new clients! It was very exciting the first time I called WebFindYou to share with them that finally, due to their fine efforts, I converted their work into a new paying client. The website they designed for me is excellent and everyone who looks at it tells me it is easy to use and informative. So, a special thank you goes out to WebFindYou and I look forward to a long and mutually beneficial relationship.
Jeffrey Feiler, Managing Partner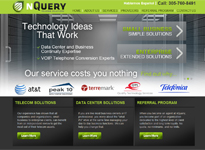 Client Name:
nQuery Technology Solutions
Over the last 6 months I have had the opportunity to work with WebFindYou's team in redesigning my website and it's conversion to a true
SEO website
. The team was unbelievably responsive and talented as well as adding tremendous input to the content and design. We have been live now since November and have seen immediate results in generating traffic and business opportunities. I would easily recommend Robert Blankenship and his team to anyone thinking of changing how they look online and that are interested in a truly professional and active web presence.
Emilio Diaz, Director y Fundador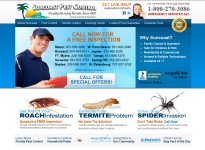 Client Name:
Suncoast Pest Control
We used many traditional means of marketing like Yellow Pages, Television and Radio. We used to do quite well with them but as the years have passed the success of those campaigns have gone down. So we turned to the Internet to provide us that next push of referrals. One of WebFindYou's clients referred us to them and it was the best decision we've ever made. They developed a turn-key Internet Marketing solution for us that has become an extreme success. Our image online is now rock solid. We have a professional looking website and a Facebook and Twitter account that is updated almost daily. We have hundreds of followers and we are now found on the Internet via Google, Yahoo, Bing, and others for many different keywords, which we didn't even know was possible. Furthermore, we now produce a very high % of return on our investment. Hands down one of the best marketing campaigns we've ever done. We highly recommend WebFindYou to any business large or small. These guys know what they are talking about and will help take your business to another level like they did with ours. I highly recommend WebFindYou to anyone!
Thomas Harris, CEO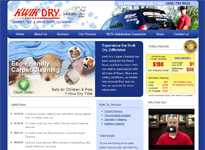 Client Name:
Tri-Valley Kwik Dry
My name is Barry Joseph and I joined the Kwik Dry dealership team in August 2011. Before coming to the Kwik Dry team I worked in the computer industry for 30 years. Therefore, I have a good understanding of the internet and electronic commerce and I knew it was critical to have a good functional website so my customers could see that I had a legitimate business to support their cleaning needs. During my Kwik Dry training I spent some time with Robert Blankenship, the CEO of WebFindYou, and although I had a good understanding of the need for a website, I really did not know enough about how clients would find me on the internet with all the other competition in my area. Robert introduced me to the term
Search Engine Optimization
(SEO) and
SEO Website
and how it was the magical key to making computer search engines (Google, Yahoo, and Bing) find my business when searching for businesses who provide cleaning services.
I signed up for the SEO Starter package so I could hit the ground running. In the first month one of the things I did was to create an Invoice document (carbonless), and on that document I put a "referred by" field so I would know where that specific job came from. I just started my sixth month with Kwik Dry, and I keep very good records and was pleasantly surprised to see a good amount of jobs were coming from people doing Internet searches for my services. I could clearly see where one job from the internet would many times lead into additional jobs, and provides a great growth opportunity. I have received jobs for Carpet Cleaning, Area Rugs, Upholstery, and Mattresses too, and now I'm getting ready to launch the addition of Tile and Grout cleaning to my offerings.
In the month of Feb/2012 I did $2K worth of business directly related to internet searches. Due to the success, I then signed up for the SEO Monthly Management services of WebFindYou which then took me to another level providing me a recent month of nearly $4K in new business due to Internet searches. I see my business growing substantially due to my Internet Marketing campaign with WebFindYou.
I'm looking forward to my continued SEO work with Robert and his team and know that a highly professional website along with a sound SEO plan is one of the most critical marketing investments towards having a successful business.
Barry Joseph, Owner / Operator
Tri-Valley Kwik Dry, Livermore, CA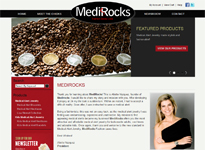 Client Name:
MediRocks
Medirocks.com went to Hollywood and it's all thanks to WebFindYou!
The Daytime EMMY'S contacted Medirocks and extended an invitation to be featured in 1,000 "gift" bags. We are so excited and will never forget our weekend in Hollywood!
The research team for the EMMY'S found Medirocks.com through our excellent Google placement. Thanks to WebFindYou, Medirocks is Rocking!
Aliette Vazquez
MediRocks, Miami, Florida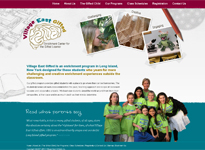 Client Name:
Village East Gifted
My company has never advertised and my business is solely comprised of referrals. I had designed a web site from a template using Dreamweaver. I thought it looked "great" and was "very impressive". Hoping to make some minor improvements, I contacted a company I found, accidentally, on the web. Then I took the plunge.
My corporate image went from a trivial microscopic entity to something that can be found on the first or second page of Google and other popular search engines Now, after working with Robert Blankenship of WebFindYou.com, I realized that I was totally unaware of what a "professional" or "impressive" web site looked like. Robert, with the utmost professionalism and infinite amount of patience, created, along with my amateur design concepts (but creative ideas), a web site that, in less than three weeks, precipitated a sudden, dramatic influx of new clients. It could be coincidental but the timing was too perfect. New web site... its "debut" on the web... a rapid increase in business.
Though I am an educator and noted for my creativity and innovative ideas, WebFindYou.com was able to "gently" reform (preserving my dignity) my concepts into a beautiful, artistically-engineered web site. Now my company has a real logo, a color scheme that I can use on all my collateral attachments and an image that my competitors won't be able to replicate for a long time.
Thank you, Robert and your team, for helping my business become the type of company of which I have always dreamed. I would recommend you to anyone except a competitor, (JK)!
TJP
Educator, Entrepreneur
Long Island, New York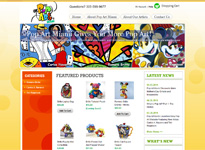 Client Name:
Pop Art Miami
WebFindYou approached us right at the time we were looking to build a website for our company. We chose WebFindYou hoping we could generate new leads through search engines, and we've done just that. Within one month after launching our website we were in position #1 for a few of our targeted keywords. We now make substantial monthly sales through our website. Thank you WebFindYou!
Anthony Varona, CEO
Client Name:
Cook ATV Campers, LLC.
We would like to take this opportunity to thank you for all your hard work on our new website. We were at a standstill with our old website. No calls, no traffic to our website, thus no sales.
Once we started doing business with your firm, not only was the outlook brighter but we also understood what was happening with our website, like it had never been explained to us in the past. In only three short weeks from start to finish, we are now at Google's number one spot for our website. This would have never happened without your firm.
We can only say that your firm has been extremely professional in every aspect. The results of our website design and management has surpassed our greatest expectations. We have and will continue to recommend your firm to our clients, friends, and family.
Thank you for your continued workmanship and professionalism.
Sincerely,
Jerome and Lisa Ingraham
Asotin, Washington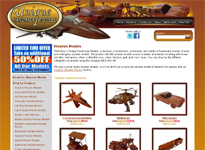 Client Name:
Unique Handmade Models
Thank you for your professionalism and your fine attention to detail. We are very pleased with the final design of our website and the new traffic results we're beginning to see. Our business partners, associates, and clients have had nothing but great things to say about our new website. We have a $20K website and paid only a fraction for it. We are very pleased!
Jesus Rossell, CEO
Miami, Florida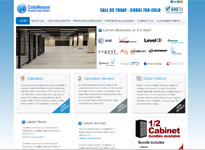 Client Name:
ColoHouse
When we came to WebFindYou we needed to see fast results for search engine rankings and traffic and that is exactly what we received. We have already referred other clients to WebFindYou because we have seen the fast results they can provide. We are very happy with our website and our search engine positions for our top keywords.
Alan Sabourin, COO
Miami, Florida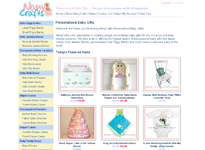 Client Name:
Nany Crafts
I was very hesitant moving forward with WebFindYou at the beginning because I really didn't think they could provide the type of improvement for my website that they claimed they could. I mistakenly engaged the services of a Search Engine Marketing firm who claimed they could improve my website traffic via search engines. Well 3 months later I was still in the same position. Luckily WebFindYou contacted me again and I decide to give them a try and it was the best decision I made, I only wish I would have made the decision sooner. We now make good monthly sales through our website and all of our new leads come from search engines due to the WebFindYou Platform.
John Vanegas, Owner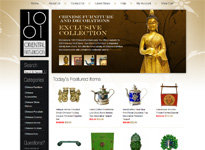 Client Name:
1001 Oriental Art & Decor
We received many companies attempting to provide us Web Design and SEO Services. We chose to move forward with WebFindYou as they really seemed to know what they were talking about. Their SEO Ecommerce platform was superior to anything else we evaluated especially at their prices. It's very easy to add and manage our products. Many of our product pages rank within search engines and we've seen a nice steady incline of traffic since being with WebFindYou.
Thomas Feng, CEO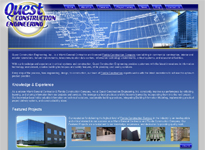 Client Name:
Quest Construction Engineering
I tried many different web builders and solutions for our website before coming to WebFindYou. I decided to give WebFindYou a try as an associate of mine recommended me to them. I've been nothing but pleased with the design of my website and the traffic I'm beginning to receive from search engines.
Guillermo Alegria, CEO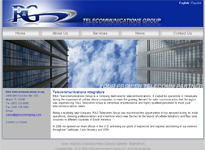 Client Name:
R&G Telecommunications Group
We needed a website solution that would easily allow us to show our website in both English and Spanish. Our customers are here in the US and in Latin America so showing our website in Spanish was an absolute must. The WebFindYou Platform makes it easy to manage the textual and graphical content of our website to be in complete control over the English and Spanish text. We have been very happy with the end result, and the increase in traffic via search engines has been nice too. The WebFindYou team has been very professional and very easy to work with. We highly recommend them.
Roberto Paz, CEO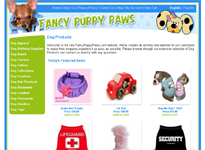 Client Name:
Fancy Puppy Paws
Before using the WebFindYou Platform we had our website with Yahoo Stores. We made some sales via Yahoo but our sales and traffic substantially increased just a few weeks after moving to the WebFindYou Platform. The WebFindYou Platform costs less than what Yahoo was charging us. Overall a really great move for us. I recommended my brother, cousin and a friend of mine to WebFindYou as I was very pleased with their work and professionalism and the promised results they delivered.
Adrian Bonnin, CEO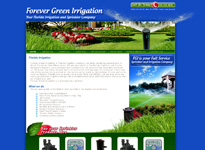 Client Name:
Forever Green Irrigation
Our company specializes in Sprinkler and Irrigation Services in South Florida. We wanted to be a pioneer in our industry and knew that using the Internet was one great way to grow our business as very few people use the Yellow Pages anymore to find us. We chose WebFindYou because of their Web, SEO, and Ecommerce Platform. We found it to be the best way to grow our business online and generate new leads from search engines. We just recently launched our website in late March, 2010 and we're confident we'll receive the results promised.
Omar Bonnin, Vice President