Amazon Adds Buy Now, Pay Later Option At Checkout
1 min 32 sec read
August 30, 2021
Hallelujah!
It was about damn time, Amazon. Here's why you should be excited.
Amazon recently partnered with Affirm to deliver a pay-over-time option at checkout
for customers in the U.S., and slowly they'll roll out this option to other countries.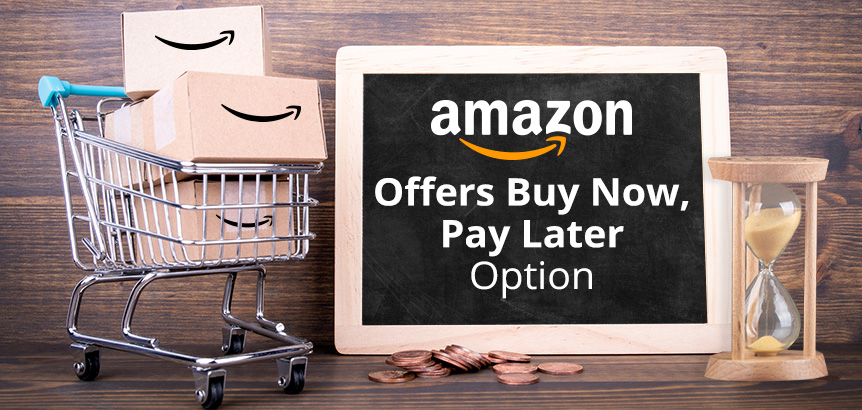 Amazon's buy now, pay later (BNPL) functionality allows you to split purchases over $50 into monthly payments. Customers only pay what they agree to during checkout. They won't experience any hidden or late fees, but some purchases (not all) will have interest tacked on them.
Affirm is great for those, like me, who have a credit card shredded in their desk drawer. They're the alternative to them actually and offer payment flexibility to shoppers on Amazon through this partnership.
Now, this type of payment option has existed on Shopify for a minute. In September of 2020, Shopify partnered with Affirm to have their own branded feature called "Shop Pay," which is practically the same thing as Amazon's.
So it seems as if both Shopify and Amazon are leveling the playing field for those with online businesses. Although in our opinion, Amazon is an ecommerce behemoth,
but that's another story
.
What This Means for Online Businesses:
Here's what these new options mean for you if you're in the ecomm space. So Affirm charges you a fee to provide these mini point-of-sale loans. Shoppers repay in installments without having credit checks.
This is super advantageous if your store sells stuff that isn't on the cheap. You'll be boosting conversion rates by giving people pay at their own pace choices. Here's why people love BNPL options and
why it's seen explosive growth
lately.
The Ascent did a study and surveyed 2,000 Americans who preferred BNPL options for the following reasons:
45% of them didn't have the immediate budget to pay right then and there.
37% said they wanted to avoid the credit card interest (good call).
25% of them would rather borrow money without hard credit checks.
19% of respondents hate using credit cards (I feel you 💯).
Some people prefer paying for stuff in large chunks versus all at once. Nobody likes putting their credit score at risk, and it's interest-free. Lastly, adding BNPL options lets customers snatch up a good deal fast. So consider it if your storefront is on Amazon.