Amazon Could Be Your Next Healthcare Provider
1 min 18 sec read
July 22, 2022
Like a giant squid, Amazon is extending its tech tentacles into the healthcare industry. The company is
buying primary care provider One Medical for $3.9 billion
.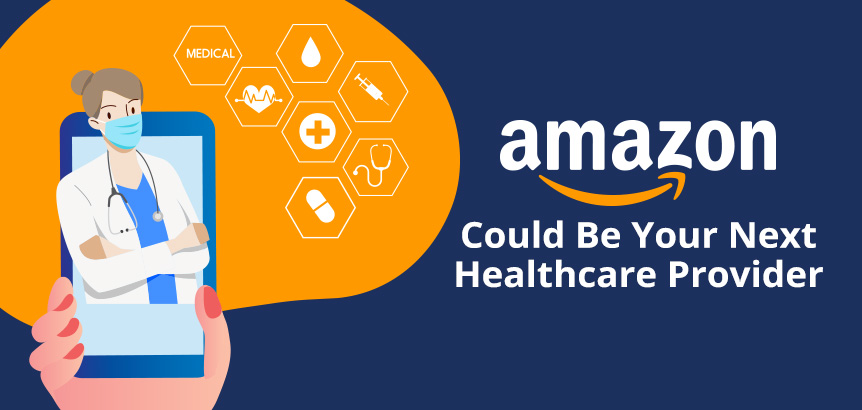 Amazon announced its move to merge with One Medical on July 21st, 2022, the company's biggest push into the health industry yet. Back in 2018, Amazon bought PillPack, an online pharmacy, and then launched an on-demand health service (
Amazon Care
) a year later.
Prime subscriptions might come with benefits like free check-ups at this rate.
The acquisition of One Medical is the first major move by Amazon's CEO, Andy Jassy, and he's not saying much about the next steps of his plans.
But here's what we know so far.
One Medical has over 180 locations nationwide, offering in-person and virtual health services.
The company is focused on tech, and One Medical went public as a unicorn in January 2020 when telehealth services exploded during the pandemic. Then, all those shares crashed below their IPO as the
new normal
dropped the "new" in its name in 2022.
Now that Amazon owns One Medical, they're taking this opportunity to make healthcare more accessible, affordable, and enjoyable for patients.
With what Amazon is doing, it seems like this giant tech squid is getting into every industry imaginable.
Amazon has its tentacles in a bunch of things like cloud services, groceries, entertainment, and obviously ecommerce, so it's hard to pinpoint who they've become — like a supreme pizza with a little bit of everything on top.
However, Amazon's move could be great if it turns out successful. Cause you know how doctor visits can be.
You book an appointment, drive miles to get there on time to be seen by a doctor 2 hours later, then pay
$$$$
out-of-pocket or deal with insurance companies to find out that all you need are antibiotics.
If they can transform and simplify the healthcare industry, add that to my Prime subscription, please.
Want to read this in Spanish?
Spanish Version >>