Amazon Is in Legal Hot Water for Alleged Unfair Business Practices
2 min 05 sec read
October 14, 2021
Big tech companies seem to be landing themselves in legal hot water lately. How many times has Facebook, Google, or Apple had lawsuits filed against them? Well, let's add a fourth big tech company then, cause why not?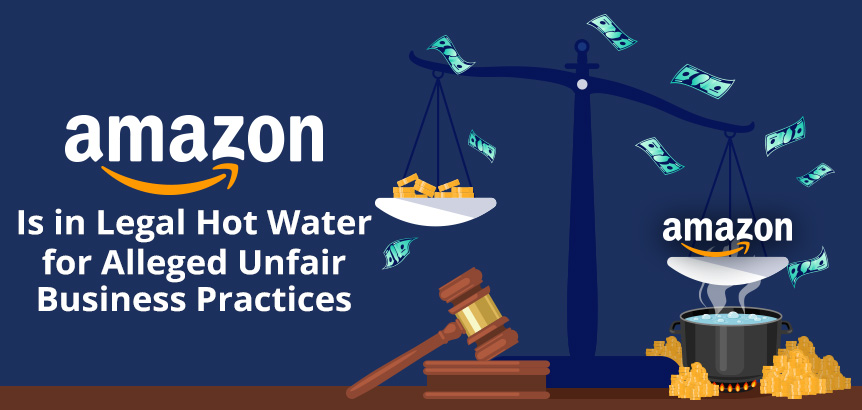 Amazon, the company that has won cats' hearts with empty boxes to play with, is already under investigation in India, Europe and the United States for alleged anti-competitive practices. According to a Reuter's special report from India written by Aditya Kalra, they found documents that prove that
Amazon copied products and rigged search results to promote its brand
.
This isn't the first time Amazon has faced scrutiny for the same accusations of being anti-competitive. Companies have been pointing their fingers at Amazon for selling cloned versions of their products for years. Saying that Amazon will rank a replicated product higher than the original creator/competitor on Amazon's own search results pages.
Amazon denies all of the above accusations. However, Reuters dug deep and examined thousands of internal documents from 2016 like emails, strategy papers, and business plans. In their report, they state they found that Amazon India did manipulate their search engines in their favor and drove competitors out with knockoffs.
Reuter's report states that Amazon's private-brands team in India copied a popular shirt brand (measurements and all) in India called John Miller to the tee (pun intended). They used internal data from Amazon.in to rig the search results to place their copycat product in positions 2 and 3 of the search results.
Here's the worst part, though. According to Reuter's findings, many Amazon India employees were in on it the whole time. They wanted a piece of the action. They studied the data about the other brands and even created a strategy dubbed: "The Solimo" strategy. The goal was to identify and target goods that were performing well and replicate them.
It also states that later down the line, employees in on the strategy planned to partner with the original manufacturer. Knowing what unique manufacturing processes would ensure a high-quality product better than the copycats. The reason for partnering with the original manufacturer was to guarantee that they could match the quality of their reference product with the original. The copycats must've gotten terrible reviews for having low-quality stuff—talk about karma.
In 2020, Jeff Bezos appeared before U.S Congress defending Amazon, stating that they don't use internal data to copy and private label other companies' products.
Amazon's C-level executives and Bezos himself have denied all accusations and stated that these claims are "factually incorrect." Amazon's alleged unfair business practices have angered many ecommerce companies of all sizes. And it wasn't just the companies complaining but consumers were claiming unfair business practices as well. The story is still developing as the investigation is currently underway.
In the meanwhile, with all the controversy surrounding Amazon, the company introduced a program called the "Intellectual Property Accelerator" for ecommerce businesses in India.
It would allow sellers on Amazon.in to have access to legal counsel and services provided by intellectual property law experts. But is that enough to help sellers protect their brands against Amazon? You decide.