Amazon Outage Affected Sites and Services Worldwide
1 min 25 sec read
December 08, 2021
On Dec. 7, if you were shopping on Amazon and realized pages weren't loading every time you pressed refresh, you weren't the only one.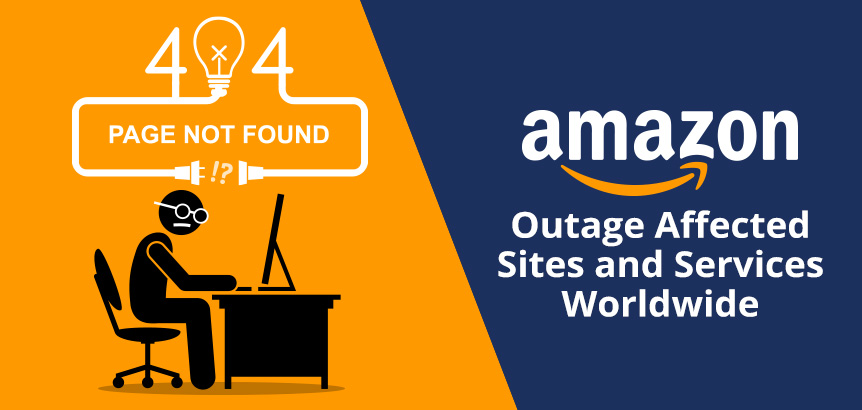 That day, the
Amazon outage disrupted lives, surprising people about their dependency on the cloud
(Amazon Web Services). It was so bad that some vacuum cleaners, light switches, and things like cat-food dispensers had stopped working.
And it wasn't only people who were affected.
Businesses of all sizes, websites and apps, and even online services were down for over five hours, from streaming services to airline booking systems.
Since the incident,
Amazon has been quiet on what caused the outage
when problems with their cloud computing network began mid-morning on the east coast.
On a lighter note, the incident wasn't caused by hacking, but it still caused a global headache.
Some of the businesses that experienced issues were: Southwest and Delta Airlines, Netflix, Disney+, Roku, Kindle, Instacart, Canva, Venmo, McDonald's, Toyota, Ring, Ticketmaster, Amazon's Alexa and the company's warehouse logistics systems.
So basically anything using Amazon Web Services (AWS) for cloud computing.
Currently, AWS is the largest cloud computing network provider, sitting at number one right next to Microsoft and Google. The market value for on-demand computing services is valued at $152 billion. And many businesses, devices, websites and apps depend on these services to function.
It really shows how catastrophic it can be to depend on one network connection to the cloud that these tech giants provide. When a widespread system failure arises, it could result in millions of lost revenues for businesses, including Amazon.
This incident might give you a flashback of when Facebook's systems were down across all their apps. A day where businesses relied on those apps to generate leads and sales or communicate with their customers.
It's another testament as to why you shouldn't be putting all your digital marketing eggs in one basket and follow WebFindYou's True Digital Marketing strategy by doing everything digital.
So when one digital channel goes down, you have other digital channels still producing.
An outage like this is another reason why you should switch over to WebFindYou's True Digital Marketing Technology.
Want to read this in Spanish?
Spanish Version >>