Apple Teases To Launch New Search Engine
1 min 15 sec read
May 31, 2022
For years, if you've searched anything on an Apple product using the Safari web browser, the search engine by default would be Google. But now, that could change.
There are
rumors that Apple will announce its new search engine next week
on June 9th during the Apple World Wide Developer Conference.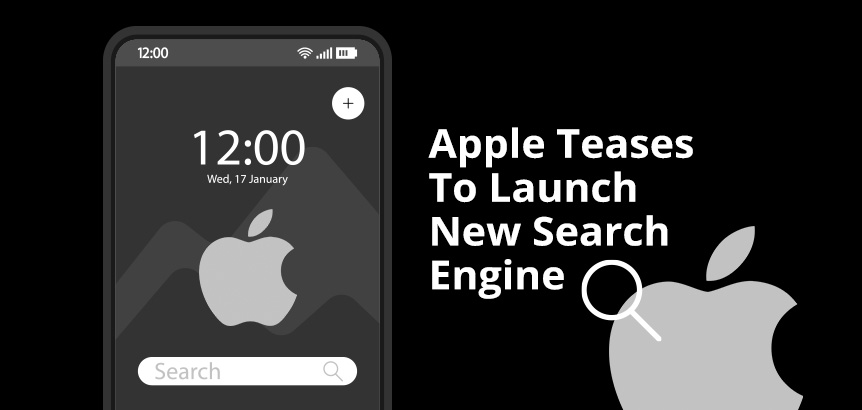 Before we dive into the details of this rumored search engine, there were subtle hints that Apple has been considering this move for some time.
In 2014, people started noticing that their websites were being crawled by the company's AppleBot, which is similar to what Google does when it crawls and indexes (saves) web pages in its search engine database.
A year later, people confirmed that Apple products like "Siri or Spotlight Suggestions" did indeed use the AppleBot web crawler. Soon after, Apple released information on its search engine ranking factors.
You can see how Apple is slowly making moves to be less reliant on Google's search engine.
Fast-forward to today, Robert Scoble tweeted to users what they could expect from the conference and slipped in this message:
Oh, and a new search engine is coming too. Will Siri finally get "smart?" Hmmm.

— Robert Scoble (@Scobleizer) May 28, 2022
Apple will unveil some new augmented reality-based products at this conference, which is cool and all, but we're wondering what a "smart" Siri and a new search engine have to do with each other?!
Will Apple's Siri become better at crawling and indexing content online to serve the best search results? Maybe this could be their move to compete with Bing and Google? Who knows!
Well, not so fast…
Google paid Apple $15 billion to be the default search engine on the Safari web browser. However, you never know. This could be the start of something huge later down the line for Apple. We'll just have to find out when the time comes.