Attention SEOers and Advertisers! Google Made 2 Changes and 1 Mistake
1 min 10 sec read
August 04, 2021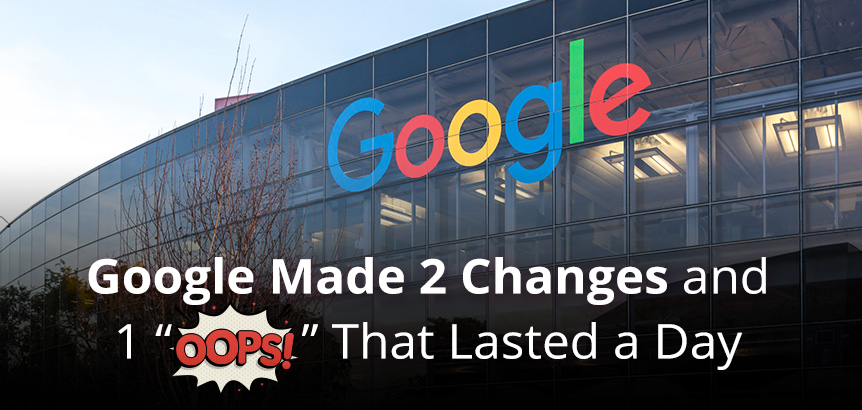 Google has dropped "Safe Browsing" and Ad Experience widgets from their Search Console and they've simplified the page experience report.

Why did they drop it? Because third parties can hijack sites, and it sends warning signals to their ranking algorithms. They recognize that this isn't the site owner's fault and have removed it as a ranking signal.

For the Ad Experience widget, they've removed it to simplify the interface, and you can see it as a standalone interface instead of seeing the same info twice in the Search console.


Google is letting advertisers like you publish cryptocurrency ads in the U.S. on August 3rd.

They revised their cryptocurrency policy in June and stated, "Beginning August 3rd, advertisers offering Cryptocurrency Exchanges and Wallets targeting the United States may advertise those products and services when they meet the following requirements and are certified by Google."

To launch a crypto ad, companies have to be FinCEN registered in the Money Services Business Information Center, basically the IRS. According to mediapost.com, "the advertiser also must comply with relevant legal requirements — including any local legal requirements, whether at a state or federal level — and ensure that ads and landing pages comply with all Google Ads policies."


The folks at the Search Engine Roundtable reported that Google Ads' search terms report stopped hiding all searches. Google slipped up and showed all the possible search terms one could have in an ad campaign.
Reddit user "halolover48," asked if "
Google Ads stopped hiding search terms?
" He said that he manages 30+ campaigns, and some would show 15-20 search terms on average, until one day, he found 400 search terms in one campaign and 500+ on another.
Unfortunately for us, this slip-up lasted a day.