Canva Slides Into Video Editing
1 min 36 sec read
October 13, 2021
The company that helps people with zero design skills become graphic designers overnight has officially rolled out a new feature to their platform.
Canva is getting into video editing
and has added the option to its suite of services.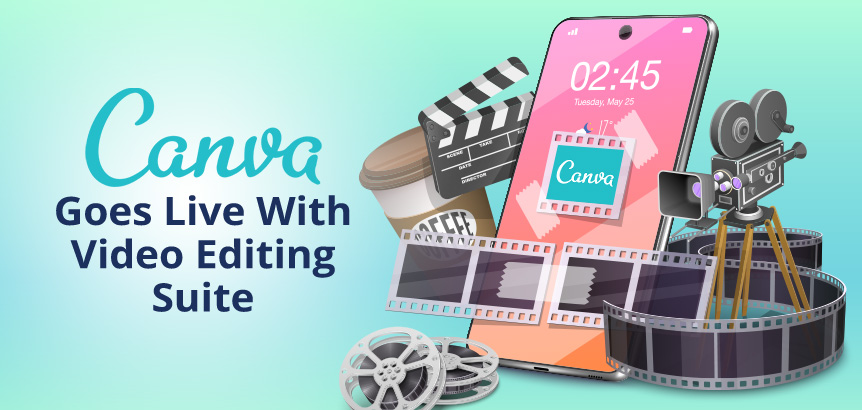 Canva's video editing software
will make post-production a whole lot easier for you. Here's how it works. You can take your videos and break them down by scenes, so it's simpler to manage.
The trimming feature, which is coming soon, will allow you to shorten clips. You'll also be able to add and manage multiple audio tracks and preview your video while you're working on it. Not to sound cheesy, "but wait, there's more!"
Canva will soon add video templates to match each social media's required video format to simplify the process. So if you're a TikToker, you'll have templates that work for TikTok, and gamers can create Twitch banners.
Not only that, but this new feature can actually help others who aren't trying to go viral creating TikTok dances. Canva recognizes there's a need to develop educational videos so teachers can get students to engage and retain information better.
The company said that "20% of knowledge workers either create or consume video for their job every single day." Canva is also introducing the ability for you to record yourself or your screen to share videos with your team.
Canva will allow you to create animations, automatic transitions, crop clips and will add a multiplayer option so you and your team can edit a video without having to download, reupload, etc., to prevent disrupting the workflow.
What makes Canva's video editing software unique is that it doesn't look intimidating. It doesn't have a ton of buttons and multiple layers of timelines that professional software has in its user interface. By introducing a scene-based timeline, you can see your videos split into two video scenes, but it has that look and feel of creating a PowerPoint presentation while you're editing.
Okay, we promise this is the last time we'll say, "but wait, there's more!!"
The video editing feature is included in Canva's free tier. This unlocks a whole new level of creativity for people and businesses who may not have the time to learn complex video editing software to create their own videos.
Canva will add more features to their video editing solutions in the future, but you can try it out starting today.