CNN Is Getting Into Streaming
0 min 57 sec read
March 14, 2022
One traditional news media company has decided to step out of its cable TV comfort zone and enter the streaming world.
CNN will be launching an on-demand service, and
here's what we know so far about CNN+
.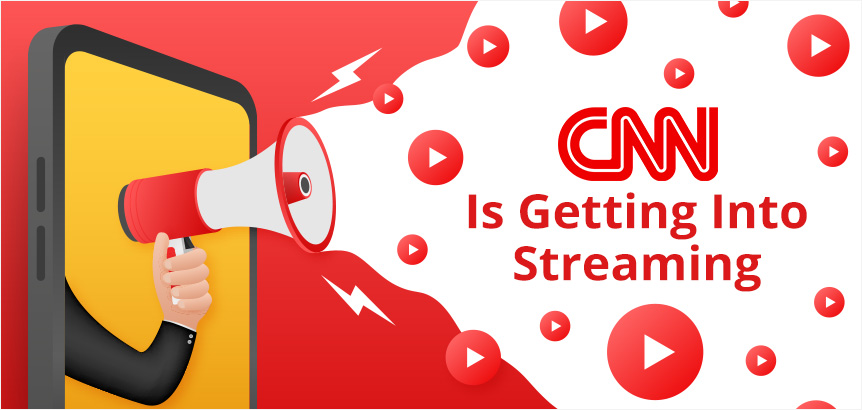 The streaming service will launch on March 29th and costs $5.99 per month ($60 a year). But, if you subscribe early within the first four weeks, you'll have a lifetime subscription that'll be 50% off—just don't cancel it.
Are you wondering if there'll be an ad-supported pricing tier?
Not for now, so sorry advertisers.
CNN+ will showcase eight live shows, 11 weekly programs, and feature over 1,000 hours of content, including original movies and TV series.
You can submit questions while watching live programs, participate in polls, and be selected for interviews if you're a subscriber.
Andrew Morse, an EVP and CNN Worldwide's Chief Digital Officer, said, "March 29th will be an important day in the history of CNN and CNN+ will be a critical part of our future." And with that being said, CNN will be hiring hundreds of people to prepare for this new service.
Morse said this is going to be the "biggest launch" for CNN since it was founded in 1980.
CNN+ will launch early before the planned merger between CNN's parent company WarnerMedia and Discovery. WarnerMedia also owns HBO Max. That means it's possible that HBO Max, CNN+ and Discovery+ could be bundled together.
Want to read this in Spanish?
Spanish Version >>