Elon Musk Hopes To Start Implanting Neuralink Microchips in Human Brains in 2022
1 min 24 sec read
December 09, 2021
If you're on Twitter a lot, then you're probably following Elon Musk to see his wild tweets on the moves he's making, or stocks he's driving up or down.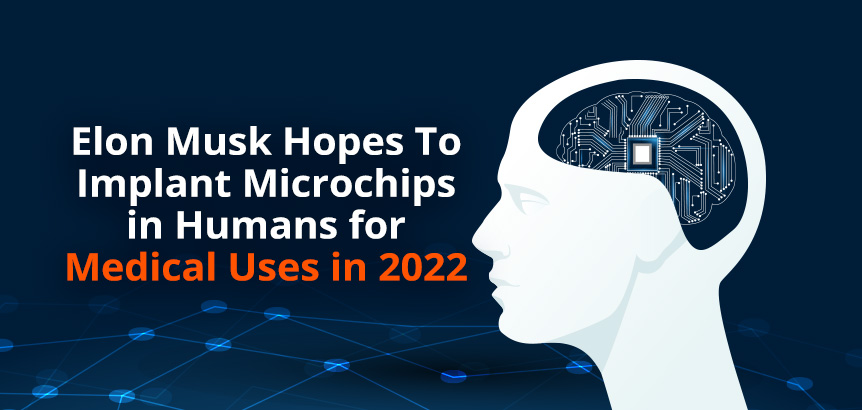 This time, he's doubling down on a long-awaited project of his.
Elon Musk said he hopes to start implanting Neuralink brain chips in humans in 2022
, which is a lot earlier than he anticipated.
Ok, we probably know what you're thinking right now, "Is this Elon's plot to take over our minds and buy more Tesla cars?!" And luckily, that's not the case.
Elon and the Neuralink team are planning to use these chips for medical applications and not mind control. Since 2016, they've been working on a brain-interface chip that would stimulate and record brain activity.
He said the first people that'll be eligible to receive the chip are those who suffered spinal-cord injuries or have neurological disorders. Here's how the Neuralink chip works.
Neurosurgeons surgically implant the chip into the brain using robotics.
They'll remove a tiny piece of the skull and place a quarter-sized chip to sit flush between the brain and skull. The chip has wires and electrodes that are about 1/20th the thickness of a strand of hair.
The chip was successfully tested on monkeys, and Elon confirmed that it was "very safe and reliable, and the Neuralink device can be removed safely."
However, getting this thing approved by the FDA is a whole other story. They have rigorous standards and requirements, especially for a chip that goes into your brain.
But Musk seems hopeful! He said that progress would accelerate next year when the devices are in humans cause it's hard to have a "nuanced conversation" with a monkey.
Let's hope Elon sticks to the script of using the chips for medical breakthroughs. And not whatever comes to your imagination when you think about a chip that's inserted into your brain.
Want to read this in Spanish?
Spanish Version >>