Even YouTube Wants To Be Like TikTok
1 min 05 sec read
November 10, 2021
The next few times you're on your phone watching YouTube videos, things may look different. The company is
expanding tests on their mobile app by directing users to YouTube Shorts to rival TikTok
as short-form video content becomes increasingly popular across many social networks.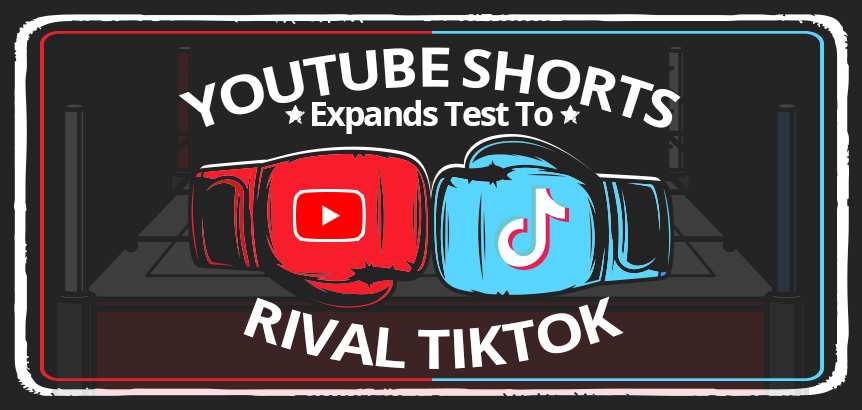 Earlier this month, global tests ran on iOS devices but only for a small percentage of users. Now, YouTube's experiment will include targeting Android phone users as well as more iOS devices.
If mobile app users engage with YouTube Shorts, they'll see them again on the homepage versus YouTube's default view of having a mix of long and short videos on the app.
YouTube wants to know if people find it helpful (or prefer) to be taken back to the YouTube Shorts page each time they open their app. So basically, they're evaluating if their TikTok clone (Shorts) will be popular or not.
Their test doesn't have a specified end date, but it's based on metrics that look at engagement and user feedback, so they can make that final call if people truly like YouTube Shorts.
YouTube plans on paying content creators throughout 2021 – 2022 to develop engaging and heavily watched Shorts. These incentivizing payouts range from $100 – $10,000, and it's the company's move to try and have leverage over other social media apps where shorter videos are widely consumed each day.
YouTube Shorts have similar video creation tools that mirror TikTok's and have the same swipeable feed for users to keep scrolling to digest shorter content.
Only time will tell if incentivizing creators and having familiar features will pay off or cut the app's popularity "short."
Want to read this in Spanish?
Spanish Version >>