France Joins Austria in Declaring Google Analytics Illegal
1 min 32 sec read
February 14, 2022
Our most recent 3MDD covered
Meta threatening to shut down Facebook and Instagram in the EU
. It was over a dispute on how Meta transfers EU citizens' data back to the US.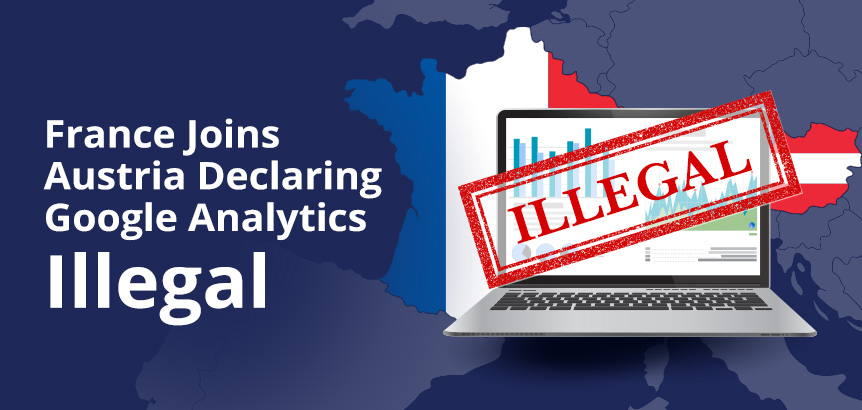 Meta isn't the only one feeling the pressure from the EU, but also Google. The EU is putting its foot down on how American tech companies gather, use, store and transfer users' data back to their servers.
In fact,
France joined Austria in declaring Google Analytics (GA) illegal
since it breaches the EU's General Data Protection Regulation (GDPR) laws.
France's data protection authority, the CNIL, claims that GA breaches the EU's privacy laws because it sends European citizens' data back to the US.
The CNIL did not disclose further explicit details as to why that's a problem. Still, the rest of the European Union will likely follow suit after
Austria declared the same breach of the GDPR legal framework in January of 2022
.
Let's go back to France here. CNIL's privacy campaigner Max Schrems said, "In the long run, we either need proper protections in the US, or we will end up with separate products for the US and the EU."
And really, this whole situation concerns the uncertainties that the EU is feeling about how American tech companies handle personal data. Both the US and the EU need to agree on what it does with users' data and not threaten to shut its services down as Meta did.
But that agreement will be a future 3MDD article. For now, GA breaches article 44 of the EU's GDPR laws.
The CNIL ordered an unnamed website to remove GA from their site and gave them a month to comply with GDPR laws.
They stated that these audience measurements and analyses services should use anonymous statistical data. And the only exemption is if the user willingly gives their personal data to a site through 1st-party consent.
The US differs from the EU in how data is protected. In the US, we don't have laws that prevent the secret transfer of personal data from corporations to law enforcement or spy agencies.
So who knows when there will be a mutual resolution between how data is handled between the US and the EU. We'll keep you updated for more on this story in upcoming 3MDDs.
Want to read this in Spanish?
Spanish Version >>