Google Unveils Its Bard Chatbot To Rival ChatGPT
1 min 49 sec read
February 07, 2023
By now, you've probably heard about ChatGPT. And if you haven't, check out this
3MDD about how scary good ChatGPT is at what it can do
and get with the program.
Because today's article is about how
Google unveiled its ChatGPT rival
, "Bard."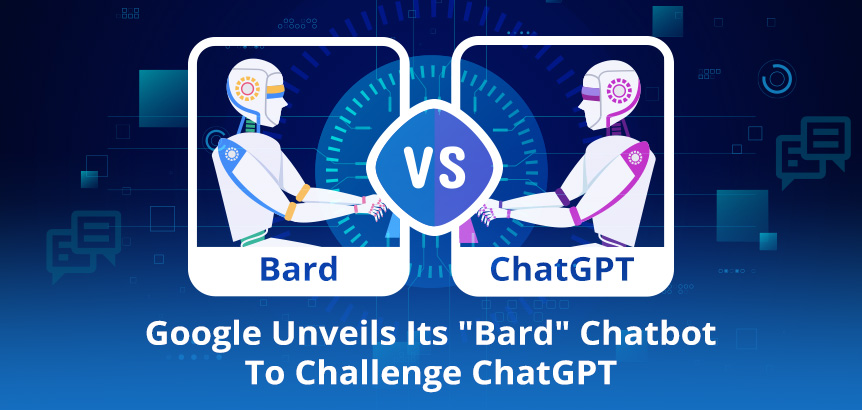 Here's some backstory as to why Google is launching its own chatbot.
When ChatGPT first came out towards the end of last year, Google went "Code Red." What that meant to them was that AI may be only a year or two from disrupting Google's search business model.
And that's when Microsoft said, "Hold my beer… watch this!" And they invested billions into OpenAI's ChatGPT tool announcing to the world that they'd be integrating it into their search engine in March of 2023.
So the AI-powered search engine race is on! The question is… Who will win between Microsoft and Google?
Google claims its Bard chatbot is built on a large language model. Here's what's under the hood:
Bard uses LaMDA (Language Model for Dialogue Applications), which made headlines last year when an ex-Google developer claimed it was "sentient."
According to the company's blog, "
An important next step on our AI journey,
" Bard aims to combine the world's knowledge backed by the power, intelligence, and creativity of Google's large language models.
Google's blog says it'll be able to explain new discoveries from NASA's James Webb Space Telescope to a 9-year-old. With Bard, you could search for who the best strikers are in soccer and then learn how they practice so you can train just like them.
Lastly, Google wants to ensure Bard's responses meet a high bar for quality, safety, and groundedness when providing real-world information.
Right now, only a small group of trusted testers are using Bard, and Google will make it more publicly available in the coming weeks.
While the Bard chatbot is still in its testing stages and not out yet, Microsoft made a big reveal on February 7th.
During an event, they previewed a new Bing and Edge browser that will use an upgraded version of ChatGPT. The browser has a ChatGPT-like chat box that responds to queries or prompts with the sources cited.
Microsoft plans on launching two AI features for Edge. One feature is a chat option that lets you summarize a web page or document. The second is an AI writing assistant that helps you generate text.
So it's Google's turn to show us what they got coming out as this AI race heats up. And while that's happening, what will AI-powered searches mean for the SEO industry?
But the more important question is… what kind of name is Bard? Hey, Google! Just call it Brad!
Want to read this in Spanish?
Spanish Version >>