Google Dropped Its Third Product Reviews Update
1 min 35 sec read
March 24, 2022
It can feel like Google launches updates to their systems every 30 seconds, but the one we're talking about in today's 3MDD is kind of a big deal.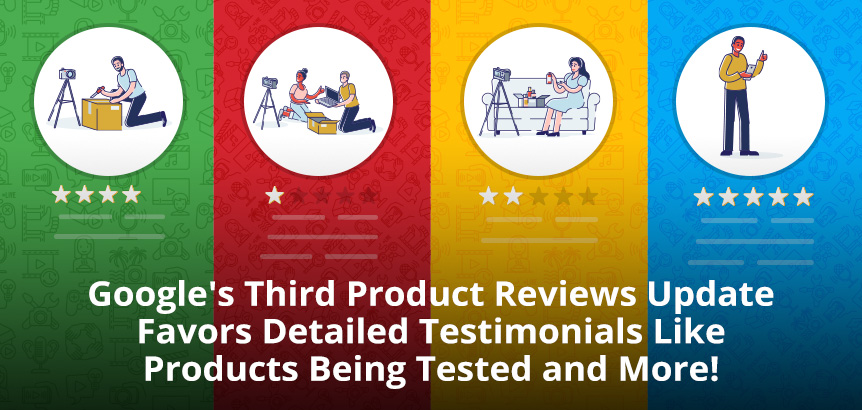 On March 23rd, the company rolled out their third
product reviews update for Google Search
.
Here's what that means for you and your brand or just as a consumer, really.
Google is constantly improving its search results and wants people to get the information they'd like to see.
And this is especially true when we're reading product reviews and deciding whether we should buy it or not based on what others had to say.
Google knows that we, as consumers, appreciate 100% honest and detailed reviews.
Over the past year, the company has been tweaking its systems to display product reviews that meet their specific criteria on what makes an excellent testimonial you can trust.
Everyone can appreciate an in-depth review that's well researched versus a five-star testimonial that reeks of deceit because they summarized a product or service generically.
Well, that could change. We don't think those generic positive reviews will disappear, but they may not be the first thing a prospective buyer sees.
Google is looking for reviews that are heavily detailed, dynamic, and overall helpful.
They want to know the benefits and drawbacks of an item or service. Google wants the specifics on how the product performs, how it compares to others, or how it differs from previous versions.
Google would like consumers who are leaving reviews to test out the product physically, display what it looks like to others, or show how it works.
Basically, Google wants user-generated content to be their preferred form of leaving/creating a testimonial.
They don't want generic information that the manufacturer provides; Google wants reviews to have visuals, sound, or links to content on the web highlighting the reviewer's experience.
Google wants to know if there are comparable products in those reviews or what sets that product apart from its competitors.
The company plans to expand these updates in other languages, but it only applies to the English language for now.
One of Google's many missions is to help people find brands, products, and services that are deemed trustworthy when they're searching.
And if you're someone who creates reviews on the web, Google has some tips on
writing high-quality product reviews
for you to check out.
Want to read this in Spanish?
Spanish Version >>