Google Made Ad Spying Possible, Meta's Reels Update, and Bing Gets Sponsored Chat Replies
1 min 14 sec read
March 31, 2023
If you run ads, stick around! We've got three major updates from Google, Meta, and Bing, so let's jump into it.
Google just made it easier to see what your competition's ads are.
They recently
launched the "Ads Transparency Center"
to help you stay in the know about the ads you see on Search, YouTube, and Display.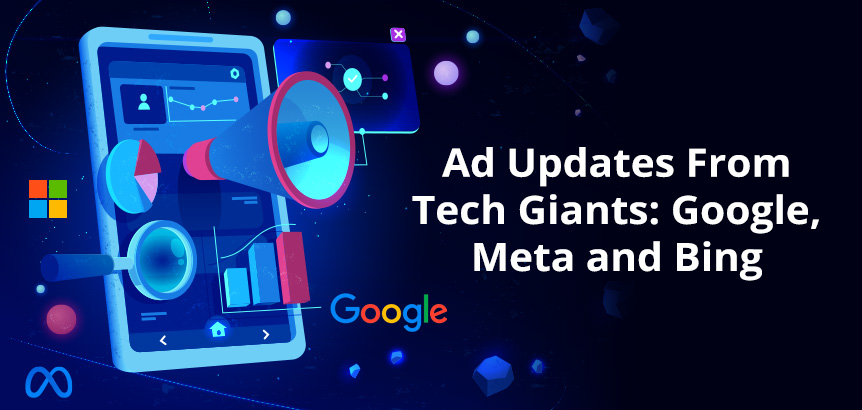 Google is rolling out its Ads Transparency Center to everyone around the world in the coming weeks.
It'll be similar to Facebook's Ad Library, where you'll be able to see the creative ad sets brands are using to promote their products/services. Also, you'll get insight into which ads are shown in a certain region or location, the last time an ad ran, plus the format of the content.
Next up is
Facebook
Meta!
Their goal is to
help businesses grow via Reels
, so they've added some new features to help you connect with audiences instantly.
Meta launched Click-to-Messenger Ads for Facebook Reels, allowing you to start a conversation with a lead directly from your ad.
You can now take organic images and videos and add a call-to-action button to Facebook Reels ads with just a few clicks in the Ads Manager.
Also, Meta enabled the WhatsApp Conversion optimization for Facebook Reels ads, so your audience can start a chat within WhatsApp.
Last but not least is Microsoft Bing.
You can't seem to escape hearing about AI these days. But
Bing's chatbot just got ads
!
When you interact with Bing Chat, you'll see that some responses will have a sponsored citation.
Bing Chat now has Ads!

It's going to be fascinating to see how the unit economics of Ads in language models will unfold and affect search advertising.

1/3 pic.twitter.com/o5YjRjikOP

— Deedy (@debarghya_das) March 29, 2023
And that's a wrap for these three updates coming out of big tech!
Want to read this in Spanish?
Spanish Version >>