Google Plans To Reinvent Search
1 min 37 sec read
September 29, 2022
In case you missed it, the "Google Search On 2022" live stream event was yesterday.
Google is trying to reinvent search
by being more than a search engine as they try to compete against TikTok and Instagram.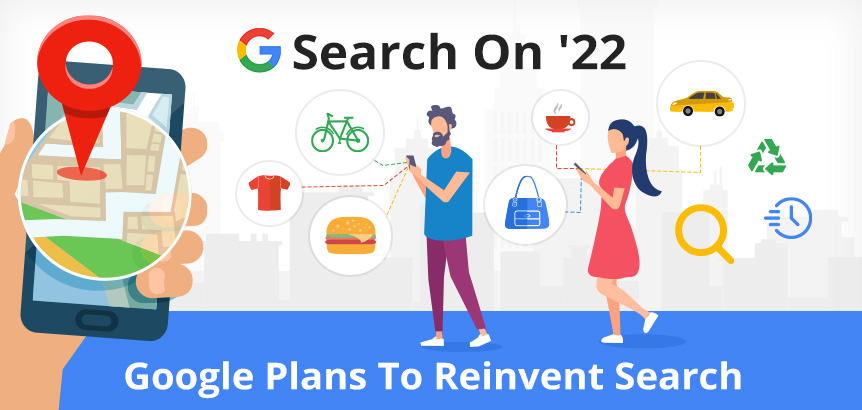 Prabhakar Raghavan, Google's Senior Vice President of Search, unveiled a more visual and interactive search experience to a global audience.
The company wants people who search on Google to be surprised and delighted when they discover new things while getting relevant, in-depth answers to their questions when they want information.
A lot of what they showed during Search On '22 was somewhat of a direct response to a survey Raghavan conducted in July this year. He suggested that
the youth were chipping away at Google's core product,
mainly its search engine.
Younger generations are gravitating toward TikTok or other social networks to find new information versus the world's most iconic search engine listed as a verb in American dictionaries.
Check out the full recap of Search On '22 above and prepare to be amazed.
Google is going beyond keywords and combining them or not with images, voice, sounds, and other interactive ways to visually discover what you want in real life.
They're even breaking down language barriers with real-time translations of languages on images, text, or stuff you see in front of you.
Google Maps will soon be so advanced that you can "fly" to a place before you get there and engage with it. It'll be coming to five cities around the world first in the coming months. But soon, you'll be able to view a city live — that's wild!
We're gonna say that again one more time for those in the back.
You'll soon be able to immerse yourself in Paris and walk around and then enter a restaurant and scope it out inside.
For now, in the coming months, a more realistic and smaller-scale version of that will let you search a location, and the Maps' results will show what the "vibe" is like based on what is there to do, etc.
We'll give away one more new thing coming out to Google Search.
If you're looking for a new jacket to wear, Google's "Shop the look" feature will pair that item with matching accessories realistically. And you'll be able to see products in 3D as long as merchants provide a few photos of them, not hundreds.
We won't spoil the rest, so check it out!
Want to read this in Spanish?
Spanish Version >>