Instagram Announces How Its Reel's Algorithm Works
1 min 04 sec read
August 03, 2021
On Wednesday, August 4th, Instagram (IG) shared a post aimed at
content creators
explaining how their Reel's algorithm worked. They revealed a few key tips for all you content creators out there to keep in mind if you want your Reels to rank for maximum visibility.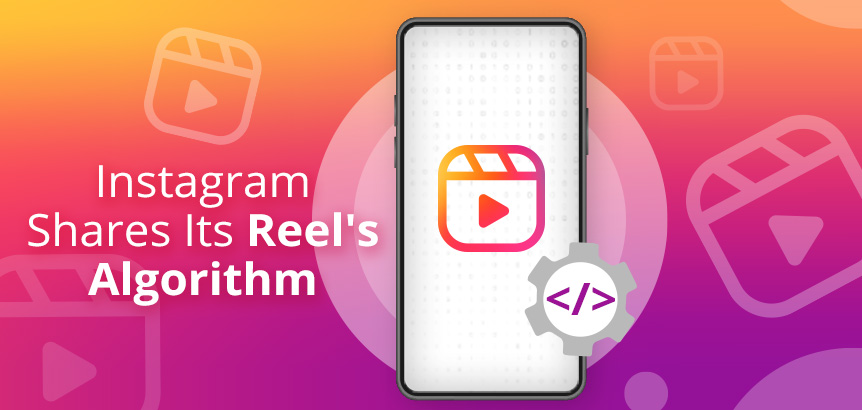 Their algorithm looks at how likely someone will watch your Reel based on few signals listed in order of importance.
So IG will show your Reels based on 4 factors
:
Your audience has to watch a Reel all the way through.
They've got to smash that like button!
If they say it was funny or entertaining in the comments section, then that's a good sign.
We're speculating that the algorithm recognizes positive and reinforcing language.
Lastly, if they go to the audio page and make their own Reel after seeing yours.
So what are IG's ranking signals that determine rank-worthy content?
Your Recent Activity
: They're looking at content that you and your audience previously liked, commented on, and engaged with recently.
Post-Engagement History
: If you've interacted with a person or profile, they're looking at the history of it and frequency.
Video Quality and Info About the Reel
: Only post high-resolution videos because they're looking at pixels, whole frames, and tagging the music helps increase its visibility. They're looking at the popularity of the video as well, which could be a signal for trending content remade by others.
IG recommended and stated to avoid posting videos with low-resolution or watermarks. Reels that are about political issues or people are another factor that'll limit your content's visibility.