Instagram Now Let's Everyone in the US Tag Products
1 min 03 sec read
April 19, 2022
You just bought a fresh pair of kicks, and now you want to show it off on Instagram (IG).
So you post the pic, and all your buddies are commenting, saying, "Dang, Daniel! Back at it again with the white Vans!" You reply with a link to tell them where you got it from, but guess what…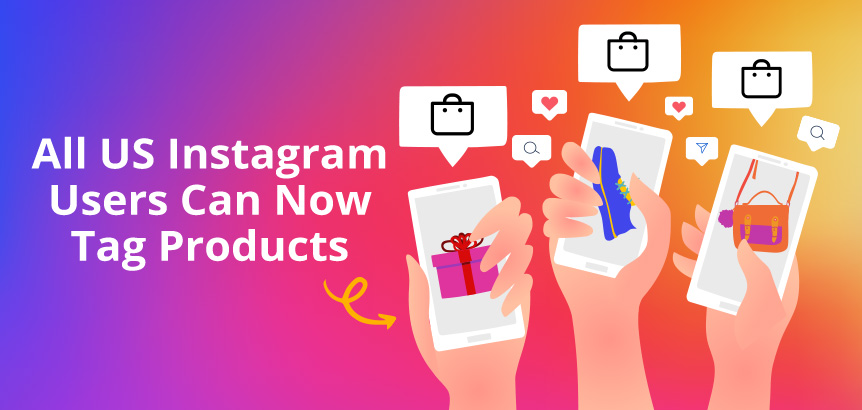 That's a thing of the past now, like that meme reference. IG is now
expanding product tagging in the feed to everyone
in the US. It's no longer a thing that only brands or influencers can do.
Anyone can tag products on IG to show them off to their friends and family so that they can discover new stuff too.
If you want to try it out, here's how.
Create a post for your feed, press the "Tag people" button, and use the tagging feature to write out the brand's name.
Select their name in the drop-down area of the search results. Then, select the specific product you want to tag. These two options should be displayed at the bottom called "People & Products."
Be descriptive when you find the product in terms of styles, colors, etc., and then hit the photo to add a tag to it.
Now, when someone clicks on the product you tagged, they'll be able to see all the details about it. From there, they can buy it directly on the app or on their brand's product page.
This feature works for IG users in the US, but it's only available to those who have their accounts set to public, not private.
Want to read this in Spanish?
Spanish Version >>