Instagram Lets You Shop in the DMs
1 min 0 sec read
July 19, 2022
Everybody knows it goes down in the DMs when it comes to Instagram. And another thing you can add to that list is
a new way to buy and sell products right in the chat
.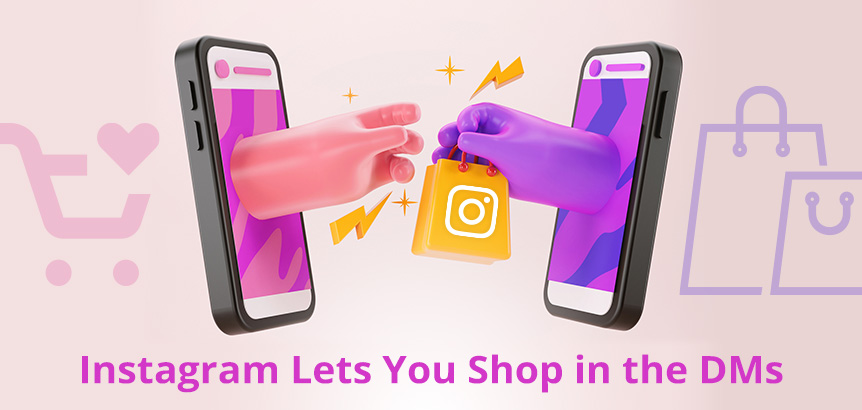 There are three main takeaways from this latest update.
Anybody can make purchases to buy goods with small businesses directly inside chats on Instagram.


In a chat with a qualified business, you ask questions, then buy and track your order.


Businesses can create, confirm, and collect payments within the chat.
You can message a business about a product you're interested in. From there, you can talk about customizations (if they offer that) and place your order securely however you want or use Meta Pay. The payment interface looks as familiar as using Zelle.
Once that's done, you can ask questions and follow up with your order. Your payment details are saved automatically if you want to make purchases again in the future, making checkout a breeze.
This new Instagram feature is awesome for your business and is an extended channel for ecommerce.
You'll be able to chat with your customers in real-time, answer their questions, and confirm payment details.


Once you have finalized your customer's purchase, you create a payment request.


Lastly, you can collect their payment and send products their way.
The cool thing is that this selling feature works for both Facebook and Instagram Shops. Meta is on track to providing businesses with more tools to make people's lives easier.
Want to read this in Spanish?
Spanish Version >>