Instagram Tests 'Add Topics' Option for Reels
1 min 04 sec read
September 06, 2022
Instagram's version of 'TikToks' may soon have a new feature coming your way.
The company is
testing a new 'Add Topics' option in the Reels upload process
, and it's Meta's way of finetuning recommended content.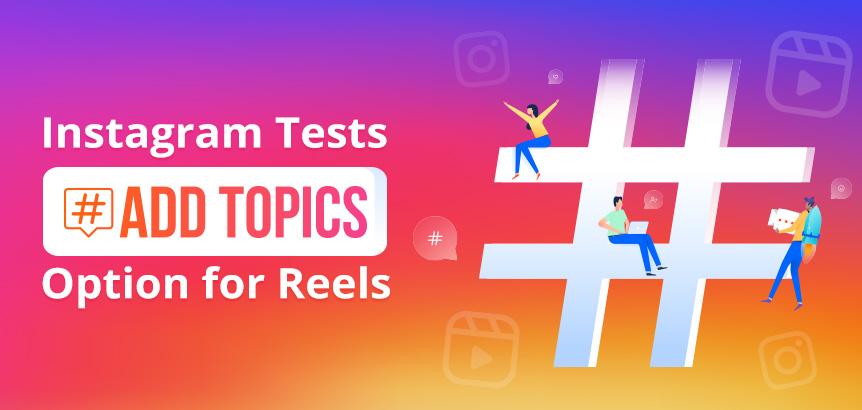 Instagram wants to try and categorize Reels and is letting some people add topics that best describe what the content is all about.
If this goes live, you'll be able to reach more audiences who share the same interests as you with your videos. As a brand, the Add Topics feature could boost familiarity with who you are to new users.
For the TikTok wannabe, it helps the company showcase Reels to more engaged/new people, so it's a win-win for you and them, but mostly them trying to refine their feed like the "For You Page."
We speculate this new option will teach Instagram's feed for Reels to be more like TikTok's.
The CEO, Adam Mosseri, recently scaled back on trying to make Instagram more like TikTok after many people
cough, the Kardashians, cough
criticized the new changes.
So, maybe this could be a way to meet in the middle?
Categorizing your Reels to show to new audiences is not that different from how YouTube suggests new content similar to what you've watched.
It really depends on the presentation, although Reels are shown like TikTok's feed. Anyways, we hope this rolls officially.
Because whether Instagram is trying to be more like TikTok or not, your Reels could win you new fans of your content at the end of the day.
Want to read this in Spanish?
Spanish Version >>