Instagram Tests New Features to Better Control the User Experience
2 min 6 sec read
October 12, 2021
Get your spoons ready because we've got the latest scoop on all of Instagram's latest updates, and there are many. Let's begin!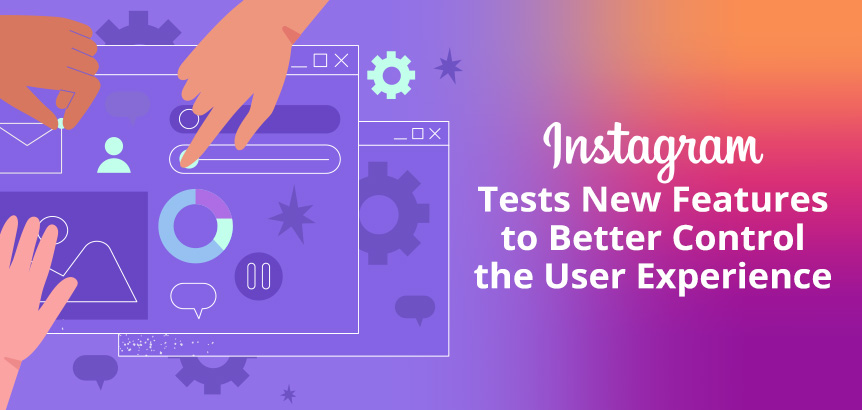 Remember last week when Facebook, WhatsApp and Instagram had a meltdown and stopped working? We know,
too soon...
If you're not sure what we're talking about, catch up on the
massive social media outage that hurt businesses worldwide
to get the full scoop on that.
Well, as a result of last week's outage,
Instagram is testing a new feature in the U.S. that will send in-app alerts to notify users of Instagram outages and other technical issues
. According to Instagram, "we won't send a notification every single time there is an outage, but when we see that people are confused and looking for answers, we'll determine if something like this could help make things clearer."
Instagram will test the new feature in the U.S. over the next few months before determining if they'll do a wider rollout. This feature will keep users abreast of what's going on, so they'll know a problem isn't unique to them.
And let's be honest
, we all mindlessly tried to refresh our feed during last week's outage, thinking it would solve the problem. Think of the time we would have saved had we known better!
In addition to the alerts about technical errors,
Instagram has launched a new tool called "Account Status,"
which will allow users to find out detailed information regarding their account and any potential policy violations.
Instagram said, "We'll start by making it easier for people to know whether their account is at risk of being disabled. In the coming months, we plan to add more information to this tool, giving people a better sense of how their content is being distributed and recommended across different parts of Instagram."
It seems Instagram has been working double-time testing out new features and trying to better control the user experience. That makes sense given the not-so-positive news coverage that has come out as of late, which brings us to our next point.
Facebook and Instagram have been under scrutiny regarding the negative impact they have on teenagers, so now,
both apps are taking steps to 'nudge' teens away from harmful content
.
The apps are focused on a new mantra, "more friends, less politics," and they are aiming to reduce the amount of political content that appears on teens' feeds and show more content posted by their friends instead. The goal is to "nudge" teens away from content that may have a negative impact on them. The apps will also be launching new control features to help adults better monitor their teens' online activity.
Facebook and Instagram are also working on a "take a break" feature that will encourage teens to take a break from the apps. Details on that in an upcoming post. Stay tuned!
Social media can be a pretty toxic place sometimes, so it's about time that Facebook and Instagram are taking steps that can potentially have a more positive impact on teens.
What are your thoughts on the latest news from the world of Instagram? Let us know in the comments below!