Instagram Upgrades API and Tests 'Scheduled' Story Stickers
1 min 06 sec read
March 21, 2022
We've got two updates to share about Instagram. The first will make your software developers happy, and the second will thrill social media and event managers.
Let's start with our nerdy piece of news first.
If you're a developer, you can now integrate
Instagram's updated Content Publishing API to post carousels and multi-image posts
.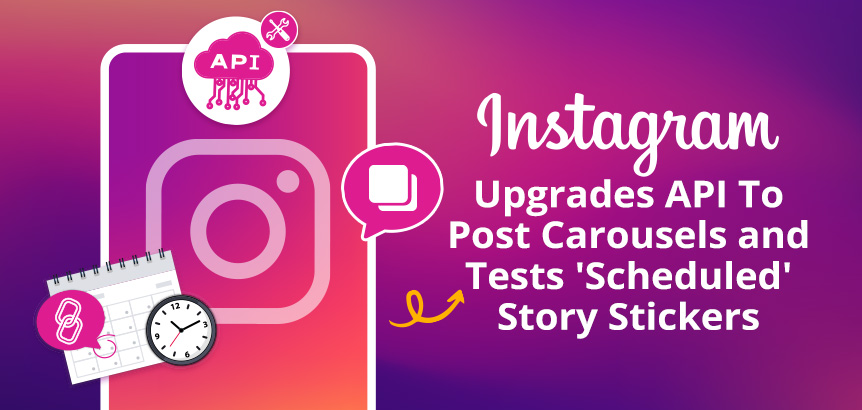 This is great for businesses that publish Instagram content on their website, and they no longer have to publish carrousels or multi-image posts on the app manually.
This upgraded feature will become automatically available to those who already have access to the Content Publishing API or use any of the previous Graph API versions.
Developers won't have to put their apps through a review process if they've been approved in the past to use this API.
Next up,
Instagram is testing 'Scheduled' stickers for Stories
. They're testing out new ways to remind your audience of upcoming events.
The 'Scheduled' sticker option for Stories could help you share reminders with your followers, and it lets you place a link to direct them wherever. For example, you could link them to an events listing page.
There are some creative advantages to this if Instagram decides to make this an official feature.
You
could
reshare and keep on promoting that Story about an event, but to take it a step further and build anticipation, you can make it a Countdown sticker.
Imagine combining a 'Scheduled' Countdown sticker with a link to increase awareness and conversions for your events or product launches.
The 'Scheduled' sticker option is accessible to some users, but hopefully to everyone in the coming weeks.
Want to read this in Spanish?
Spanish Version >>