Intuit Buys Mailchimp for $12 Billion To Focus on Small Businesses
1 min 13 sec read
September 14, 2021
Intuit, the company that makes doing your taxes and accounting "easier," just confirmed that they will
buy Mailchimp for $12 billion
in a cash and stock deal!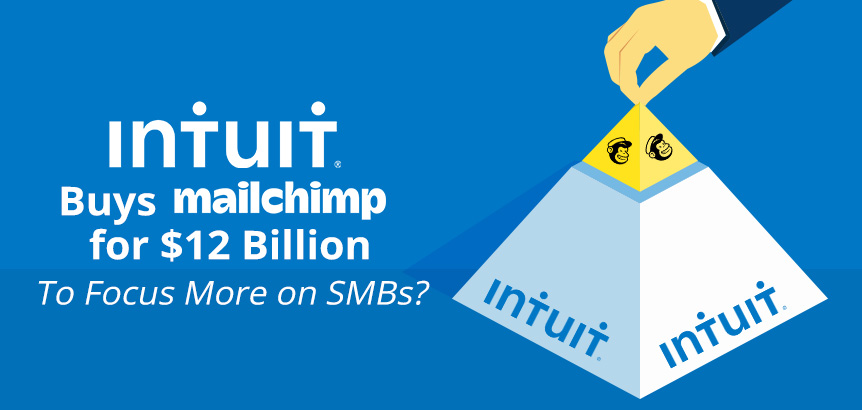 Why should anyone care? Well, this is one of the largest acquisitions of a bootstrapped company ever to take place. Mailchimp was a startup that was founded in 2001 and never wanted to sell out to outside funding, had no plans for an IPO, and said "no" to all the companies that tried to acquire it. Until now...
Who said email marketing was dead? Clearly, it isn't if Intuit is putting down 10% of its market capitalization to buy an email marketing company. But what are Intuit's plans?
Our take on it is that they plan on selling more service offerings to "help" grow small businesses. Here's Intuit's version, "...to become the center of small business growth and to disrupt the small business midmarket."
They essentially want to provide more service offerings and use advanced technology to help SMBs in their latest strategy named "Big Bets." You can google that along with "Intuit" to learn their future plans for businesses, but we'll end with this note.
If you really want to help startups, small to medium-sized businesses (SMBs), why not level the playing field for everyone?
Intuits move to buy Mailchimp is presumably, in part, to help SMBs, by offering them a suite of solutions. However, does that really help? In theory, yes, but in practicality, no. This simply exacerbates the problem in the traditional marketing industry of multiple disjunct programs and interfaces to learn and log in to.
But no worries, SMBs, WebFindYou is here to save the day!
Our revolutionary technology fixes that problem and provides a solution to
92% of the USA market that doesn't have the budget available to pay for True Digital Marketing
.