LinkedIn Goes Live With Newsletter Feature
1 min 42 sec read
March 29, 2022
If your brand is active on LinkedIn, then stick around. Now you can
publish newsletters on your LinkedIn Pages
.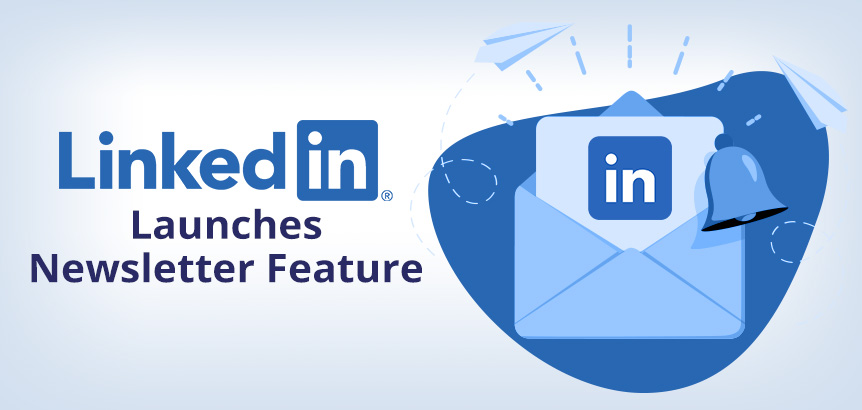 They launched a similar feature called Articles for LinkedIn Pages last year. But now, this new format expands on that idea by allowing you to create even longer content.
And another benefit of this newsletter feature is that you can have people subscribe to it.
You can create ongoing content around similar topics and reach audiences interested in that subject matter.
It's an opportunity to create engaging content for your followers, reach new ones, and drive traffic to your site while growing your email subscriber list at the same time.
However, we'd like to note that LinkedIn is still rolling out access to its creator tool to all of its members. For now, not everyone will be able to create newsletters on their LinkedIn Pages.
The feature is available for qualified pages and creators with a base audience of more than 150 followers, who regularly create original content on their platform and follow the company's guidelines.
That's pretty much what LinkedIn is looking for in terms of requirements.
If you don't have access to the creator hub yet, you can still create content by clicking the "Write article" button at the top of your LinkedIn profile. Give it some time, and check LinkedIn's creator hub every now and then to see if you have access to the tools for creating newsletters.
The goal is to start gaining LinkedIn subscribers as you consistently publish content they find interesting. Once they subscribe, they'll automatically get a one-time notification on the platform.
But they can opt-in to receive emails to get notified as well, and at the same time, receive in-platform notifications when your posts go live.
LinkedIn said that Zoom and Insider had seen successful results developing newsletters on their platform.
Within 24 hours, Zoom saw 10% of its followers subscribe to their newsletter on LinkedIn. News publishing company Insider saw 820,000 subs in 24 hours too.
Who said email marketing was dead!?
It's pretty interesting to see how LinkedIn is blending social media with email marketing in some ways.
Because similar to email marketing, this feature lets you create a subscriber base that you can segment into different lists. That way, you can target specific groups of people that may prefer one topic over the other.
Hopefully, LinkedIn's newsletter feature sticks around and gains popularity. So far, it seems to be on the right track, and it gives us another tool to engage with our followers.
Want to read this in Spanish?
Spanish Version >>