LinkedIn Shuts Down Its App in China
0 min 49 sec read
October 15, 2021
LinkedIn is shutting down its networking app in China following a censorship controversy.
The company said they would be launching a localized version of their app called "InJobs" later in 2021.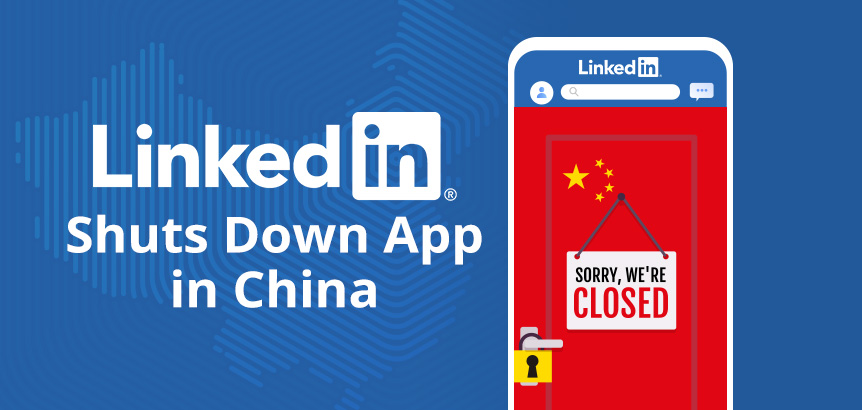 LinkedIn's app in China has been operating and abiding by China's censorship rules since 2014. That's until several blocked profiles of U.S. journalists were reported by Bethany Allen-Ebrahimian, a journalist for Axios in China.
The China-based LinkedIn company refused to answer why but stated those profiles included "prohibited content." And this wasn't the first time authorities punished LinkedIn in China. Earlier in 2021, Chinese authorities blocked researchers and journalists and punished the app for "lax censorship" reasons as well.
This led LinkedIn to shut down the app due to the country's challenging sociopolitical environment and censorship compliance requirements.
So how will LinkedIn navigate China's difficult censorship laws? When they launch the InJobs app, there will be no social media features at all. It'll only be Chinese companies looking to hire professionals living in China. That's it. You won't be able to share personal posts or articles with others on the new app.
China-based LinkedIn stated that they were more successful in helping others find economic opportunities than creating a social media atmosphere anyways.