Mercado Libre Is Becoming an Ecommerce Giant in LATAM
1 min 26 sec read
September 26, 2021
An ecommerce boom is happening right before our eyes. It's not happening here in the U.S., but right in our own backyard in South and Central America. Keep your eyes peeled on
Mercado Libre, the "Amazon" of Latin America
says, stock speculators.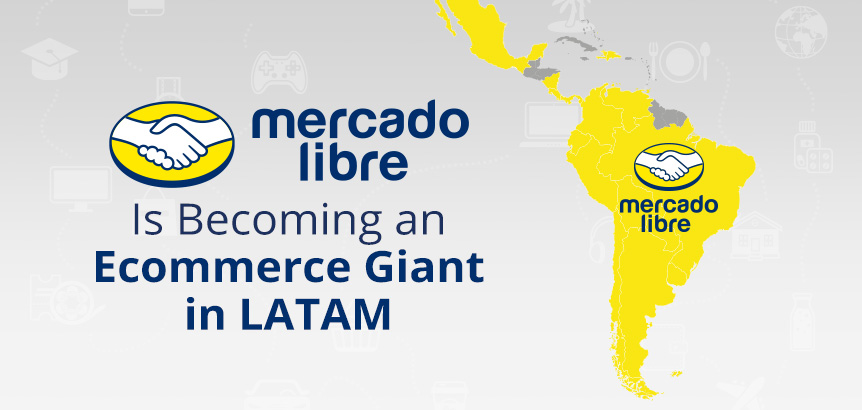 There is a lot of speculation right now in the stock market about Mercado Libre. Jimmy Mengel, stock expert and editor at "The Crow's Nest," suggests keeping an eye on the
MELI
stock.
Mercado Libre is being dubbed by Jimmy Mengel as the "Amazon" of the LATAM market. And that's a powerful statement as is. Given the fact that the company operates in 18 countries, including Brazil, Colombia, Argentina, Chile, Venezuela, and Peru, just to name a few (hey, that rhymed).
Mercado Libre is forecasted to be one of the fastest-growing ecommerce platforms in the LATAM market. In the past 5 years, their stock has grown up by 985%, and that trend can only go up!
Most countries in Central and South America have businesses that primarily cater to customers who shop at physical locations. To disrupt that, Mercado Libre has been satisfying customers' orders with fast shipping times to mirror Amazon's appeal of how online shopping works on their platform.
The Latin-based ecommerce platform has already made $100 billion in sales last year as more consumers in the LATAM market continue to purchase products and goods online. Mercado Libre is not only entering the ecommerce space but also banking too.
Mercado Pago is like PayPal and Square combined. They offer a payment service that handles in-store and online purchases as well as handling money transfers.
Mercado Libre has a fulfillment center that's able to handle the logistics of ordering products online for merchants. They provide sellers direct-to-consumer options so they can print labels and ship their products fast and easily. They give ecommerce merchants the ability to run ads for their products and increase exposure as well.
If you're in the ecommerce space in the U.S., it might be time to start thinking about expanding to untapped markets in your own backyard. So keep your eyes peeled on Mercado Libre and its ecommerce solutions.