The Facebook Messenger Team Adds New Chat Tools and Features To Close Out 2021
1 min 33 sec read
December 05, 2021
Facebook's Messenger team has decided to
close the year with new expression tools for their messaging apps
.
Messenger added a Stranger Things soundmoji board and chat theme to express your inner fandom. They even added a Taylor Swift soundmoji board to celebrate her new "Red" album.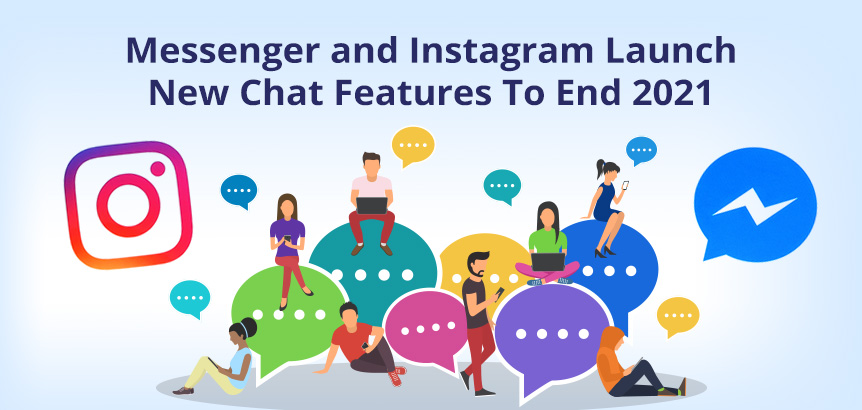 Both fan-inspired features are available on Facebook Messenger and Instagram's direct message chat.
All you have to do is tap the loudspeaker icon in the expressions menu to unlock the new sounds you can use with your friends. Chat themes and soundmojis sound pretty cool, so we wonder where the Messenger team will take the concept next.
Another thing they added to Messenger and Instagram was a new tool called Group Effects. It lets you add some spice to your video calls using AR effects. The effects were inspired by four content creators: King Bach, Emma Chamberlain, Bella Porch, and Zach King.
King Bach's effect lets you wear his signature crown if you nod your head, and Emma's effect enables you to add a vintage 90s video recording filter if you wink your eye. Bella's effect lets you switch face filters based on her alter egos of being "sweet" or "spicy" by pursing your lips.
And Zach's effect allows you to play the perfect prank on your friends or family with the illusion that the video call is buffering to load. That last one might come in handy, depending on who you're chatting with.
The biggest new feature rolling out for Facebook Messenger, for those in the U.S., is the ability to divide payments up with those in your group chat.
Messenger's Split Payments tool will be a free and fast method of paying your friends and family back. It'll come in handy for splitting the bill at restaurants, paying rent or utility bills, and other shared expenses among friends or family.
Here's how it works. Click the "Get Started" button in a group chat or use the Payments Hub in Messenger. You'll be able to split a bill evenly or modify the dollar amount per individual so that it contributes to the final total.
You'll write a personalized message and confirm your Facebook Pay details, which is then sent to your group chat, so they can see your payment request.
And that's Instagram's and Messenger's latest chat features and tools to end 2021!
Want to read this in Spanish?
Spanish Version >>