Meta Adds New Ad Automation Tools and In-App Post Scheduling for Instagram
1 min 30 sec read
August 10, 2022
Meta added some much-needed updates this week.
So let's jump into our favorite one coming to the Instagram app.
Instagram's in the next stage of developing native scheduling tools
for posts, which will be available soon since it looks 99% done.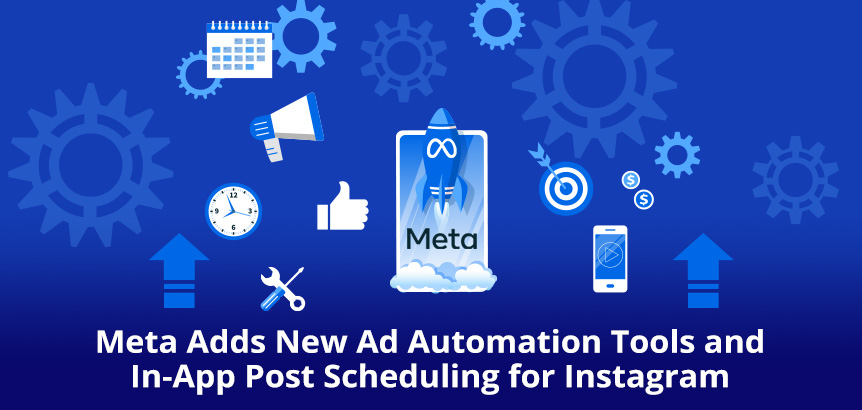 This feature has existed for some time in the Creator Studio. Still, when this rolls out, you'll be able to schedule Reels, Stories, and posts between 20 minutes later or up to 75 days in the future.
Instagram has also released its Reels API, so third-party management tools can publish content outside the app. But now, if you combine in-app post scheduling, social media managers can create Reels on the fly wherever they are to post them on later dates.
Next up, Meta is
introducing new automation tools to increase sales and drive growth for advertisers worldwide
.
The tool is called Advantage+, and it removes all the manual work involved in creating ads. It can automate up to 150 ad combinations at once!
Meta's new tool maximizes the performance of all your ads while lowering costs.
The company is trying to help businesses lower the amount of time and money involved with Facebook ads.
Here are two benefits Meta thinks you'll enjoy about Advantage+.
The tool lets you select ad creatives it thinks users are more likely to engage with. And it creates personalized audiences based on the information you have on your Facebook Page.
Over time, Advantage+ will optimize your campaigns to find and reach the best possible customers.
Meta knows that businesses of all sizes are feeling the heat of the economy and inflation. But Meta also knows that ads are a huge part of the company's business model.
Automating ads and lowering the cost can help companies and Meta meet in the middle.
Ever since Apple disrupted data tracking, businesses got hurt. They couldn't make accurate data-driven decisions to adjust for ad spending, and the cost to acquire a customer using paid social skyrocketed.
Automating ads using artificial intelligence can help you get the best bang for your buck, and it could be the future of advertising.
But don't forget! Ad automation isn't a set it and forget it thing. You'll always need to keep an eye on things to adjust your campaigns accordingly.
Want to read this in Spanish?
Spanish Version >>