Meta To Develop Generative AI Tools for Creating Ads
1 min 22 sec read
April 06, 2023
Guess who decided to hop on board the AI hype train!
Next stop, Meta...
Last year it was the metaverse, and now it's all about generative AI tech.
Meta wants to use generative AI to create ads
, and they plan on rolling it out by the end of the year.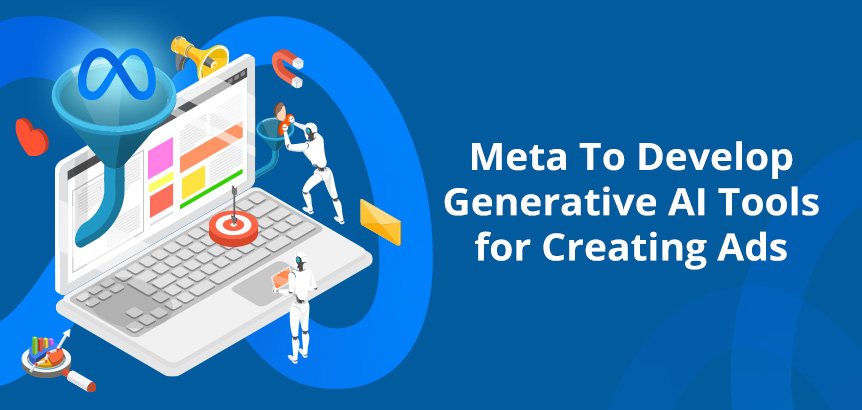 Seems like they're quietly putting the metaverse to bed since investors and the public lost interest.
Now, Meta's next bold move is to try and make ads for companies using AI-everything from the copy to the visuals, whether that be a video or an image.
Meta's CTO, Andrew Bosworth, was in an interview with Nikkei Asia and said, "I expect we'll start seeing some [generative AI ads] this year. We just created a new team, the generative AI team, a couple of months ago; they are very busy."
Indeed they are.
Back in February, Meta previewed some updates coming to the Advantage+ ads suite, where the AI system can automatically apply enhancements to ads.
Things like adjusting the brightness, the aspect ratios, and adding text in videos; it can also show ads to people who are more likely to respond to them based on their past behavior.
According to Meta, advertisers that used Advantage+ shopping campaigns are seeing a 32% increase in return on ad spend, while other automated campaigns have seen the same or higher performance gains.
The company's goal for this year is to launch an AI tool where all you have to do is input a few copy notes about the ad and a couple of images, and voila!
Meta's system will launch entire ad campaigns, and it'll do the targeting for your audience too.
This is all still in the planning stages for Meta. Besides the risk of leaving ad creation in the hands of AI, if done right, some say it could be the future of advertising.
We'll have to see. For now, get used to seeing a lot of hype surrounding AI. Some of it will stick, but a lot of it is just marketing.
Want to read this in Spanish?
Spanish Version >>