Meta Will Expand Instagram Reels API to Developers
0 min 55 sec read
June 28, 2022
Get your team of developers excited for this one. Starting today, June 28th, 2022,
Meta is introducing the Reels API
to the Instagram platform.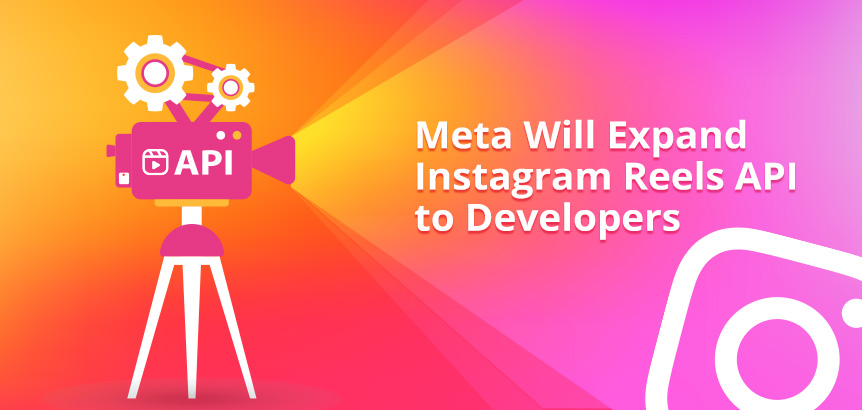 Meta is currently giving access to only 25% of selected Instagram user accounts to use the Reels API. But on July 6th, they'll provide full access to the API to 100% of its users.
This enables social media publishing tools like Hootsuite, Sprout Social, or WebFindYou's social media manager component to use the API and publish short-form videos without having to do so in the Instagram app.
Not only that, but with this new API, you'll be able to schedule content, see insights, moderate posts, and search hashtags, plus other capabilities related to Reels.
The Reels API will become automatically available for those who already have access to Instagram's APIs. So there's no need to submit your app for review if you've been approved in the past.
Meta extending its Reels API to the community is key for Instagram and for brands as well.
According to Meta, "[Reels] now make up more than 20% of the time that people spend on Instagram, while 45% of Instagram accounts now interact with a Reel at least once a week."
So as a brand, keep adding Reels into your social media mix. Because soon, you'll be able to enjoy posting Reels from one single place like WebFindYou's social media manager.
Want to read this in Spanish?
Spanish Version >>