Microsoft Plans To Update Bing Search With ChatGPT in March
1 min 41 sec read
January 05, 2023
Welcome back, everybody, and happy new year! We've got some game-changing news for you today.
Microsoft reportedly has plans to update its Bing search engine in March with ChatGPT
to improve search results.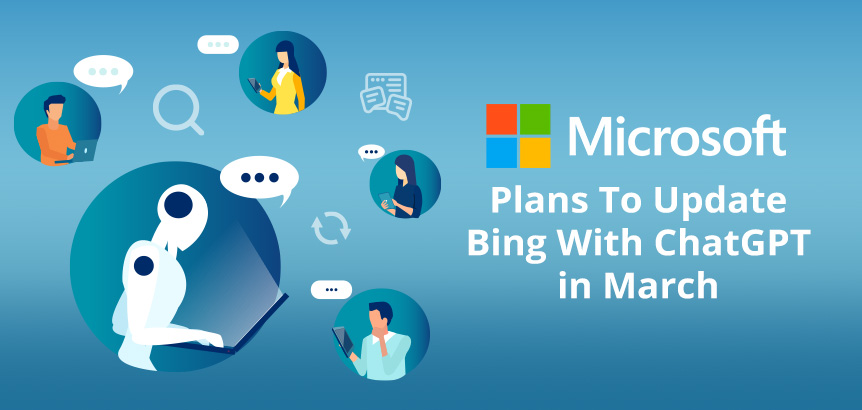 By now, you've probably heard of ChatGPT making some buzz in the headlines, and if you've used it before, then you know that it is the definition of "innovative" in what it can do.
If you don't know what ChatGPT does, it's basically a chatbot that can have conversations with you, answer questions, write code in any programming language, and it can do all of this in almost any language you speak. It's free for now, but if Microsoft successfully launches this, it could change how we search.
In 2019, Microsoft invested $1 billion in OpenAI, the company that developed ChatGPT, and they've been working together since. They're adding GPT language models into Bing's search engine.
This gives Bing a super competitive edge over Google, which recently went 'code red' (whatever that means) when ChatGPT rolled out toward the end of 2022.
But here's a hunch as to why Google may need to step it up, knowing that Bing is going to be integrated with ChatGPT.
Imagine this…
Instead of typing into the search bar when you're looking something up and seeing a bunch of ads and links to articles, you get the information or answers you need within seconds, all written out to you. And you can have a conversation with it to keep on learning more.
That's, in a nutshell, what ChatGPT does. You can see how this would freak Google out a little bit.
And this is ChatGPT version 3.5. ChatGPT 4 is coming soon and will be way more powerful than this current version.
Microsoft and OpenAI haven't released any further details yet, and neither has Google released a chatbot like ChatGPT.
Now, ChatGPT gets things mostly right, but it isn't perfect. There are concerns that the technology could put consumer trust at risk. ChatGPT, when it first came out, would occasionally produce offensive or inaccurate results.
Microsoft hasn't disclosed how they would mitigate those issues when Bing gets upgraded with ChatGPT. However, since OpenAI does plan on charging for ChatGPT, Bing may be the only free democratized source for those who want to use GPT-powered search engines.
So we'll just have to wait and see what happens in March, but AI has seriously opened up a whole new era for us. Hopefully, our world doesn't turn out to be like Skynet from Terminator 2.
Want to read this in Spanish?
Spanish Version >>