There's More Talk About TikTok
1 min 51 sec read
August 20, 2021
Besides
TikTok being named the most downloaded app of 2020
overtaking Facebook (sorry not sorry FB), there's so much news surrounding the company. They're setting new trends, smashing records, and launching extensions of the platform. Let's get into it.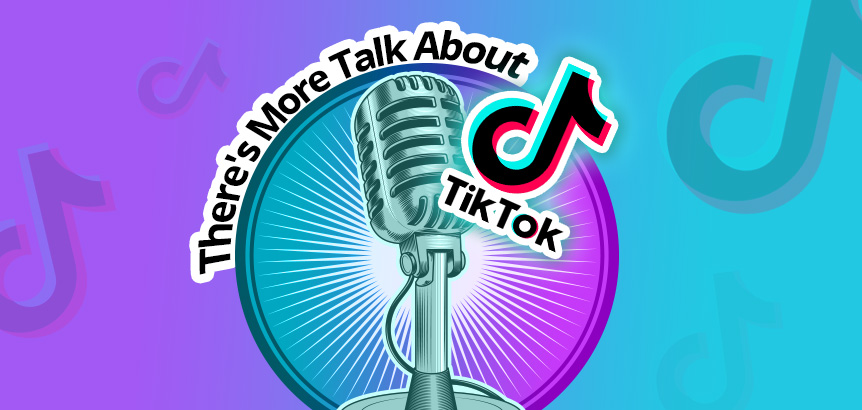 If you haven't heard, TikTok recently shared that they are
testing out a "Stories" feature
. On August 12th, TikTok established new
privacy features for kids and teens making them think twice about their decisions
. Can you hear the sighs of relief from parents worldwide?
TikTok wants to establish healthy digital habits early for younger audiences, which means children under 13 will not be allowed to be on regular TikTok. And there will be limitations set in place for those aged 13 through 17. Alexandra Evans, Global Head of Privacy at TikTok, said, "Accounts aged 13 to 15 will not receive push notifications from 9 p.m., and accounts aged 16 to 17 will have push notifications disabled starting at 10 p.m."
But that's not the only privacy concerns coming from parents. The recent privacy policy changes are raising brows in the U.S. Senate
after senators demand TikTok to reveal how it plans to collect and use voice and face data
. So check out that link as we talk about the other things that are going on for TikTok.
The
first music streaming service to partner with TikTok is
a blockchain-powered company called Audius. You'd think it'd be Spotify or Apple, but nobody saw the 2018 crypto-based company Audius coming. They allow any type of musician, whether signed or unsigned, to upload songs in a single click.
Instead of teenagers recording songs playing off a laptop, they can now quickly do it via the TikTok Sound Kit, and they now have over 100,000 artists to choose from. Major artists such as Skrillex, Weezer, deadmau5, Russ, Mike Shinoda, Diplo, Madeintyo, Odesza, Disclosure, Alina Baraz, and Wuki have already uploaded their tracks, so keep an eye on that.
Next up! Coming hot off the press on August 20th, 2021,
"TikTok Radio" launches exclusively on SiriusXM
, according to Yahoo Finance. The radio will have a variety of hosts such as HINDZ (@hindzsight), Billy (@8illy), Cat Haley (@itscathaley), Lamar Dawson (@dirrtykingofpop), Taylor Cassidy (@taylorcassidyj), DJ Habibeats (@djhabibeats), and other content creators.
TikTok aims to output the global culture, personalities, and vibrancies that are found on the app and propel that entertainment factor onto their new radio channel. Ole Obermann, TikTok's Global Head of Music said it best, "Now SiriusXM subscribers will have a new road to discover the latest trends in music and get a first listen to tomorrow's musical superstars.
Listeners can stay up to date on viral sounds with the "The TikTok Radio Trending Ten," and the show goes live on channel 4 every Friday at 3 p.m. ET with weekend replays and it's available anytime on the SXM App.