Mozilla and Chrome Browsers Will Upgrade Soon to Version 100
1 min 34 sec read
February 20, 2022
If you have a website or you're in charge of one, then stick around.
Today's 3MDD is about to get technical, but it also gives you or your team of programmers a heads up with what's coming to two widely used web browsers.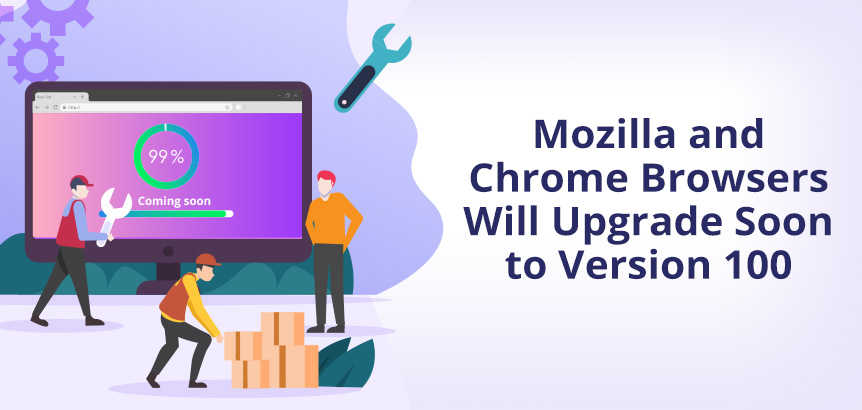 Mozilla warned that version 100 of the Firefox and Chrome browsers might break sites
when parsing user-agent strings containing three-digit version numbers.
Already it sounds like a mild version of Y2K all over again. But don't worry, we'll explain what's going on in
English
.
A user-agent is a tiny piece of text that tells you which browsers your visitors are using.
Here's the issue, though, most websites and software are coded to accept user-agents with versions in the double-digits. Web browsers, in general, are updated just like your phone's software is.
For example, Apple's software for their phones currently stands at iOS 15. Chrome's browser is on version 98. In essence, that's basically what's going on here.
A lot of websites out there are coded to only accept Firefox and Chrome user-agent versions in the double-digits, and they don't allow triple-digit versions. That's why Mozilla fears that sites are going to no longer work.
Mozilla already expects sites like Yahoo and T-Mobile to crash since they're hard-coded to not accept triple-digit user-agents of web browsers. And it's not just websites that may be affected.
Marketing software relies on user-agents too.
These could be programs used for analytics, 3rd-party coded A/B testing software, or various custom programming applications that rely on user-agent software.
Version 100 for Firefox rolls out on March 26th, and for Chrome, it'll be on May 3rd. If you use Google Analytics, you won't have to worry about this upcoming update.
However, if your site uses 3rd-party code or has custom programming on it, then speak with your developers to see if there needs to be an upgrade on the user-agents that may affect scripts or your website's functionality.
Mozilla and Google Chrome have backup plans and fixes just in case to ensure that sites are not affected before the browser upgrade. Both companies are actively fixing bugs and running experiments to make websites compatible with user-agent version 100.
Check out the article above for more information, and make sure your programming team gets a chance to check it out to see if changes are needed.
Want to read this in Spanish?
Spanish Version >>