Neeva: An Ad-Free Search Experience
1 min 41 sec read
November 11, 2021
When it comes to searching, we turn to Google or Bing to look for information without even thinking about it each day. But there's a new player in town, and more people might be going
Google-free as Neeva's search engine results give control and context back to the user
in how we perform searches.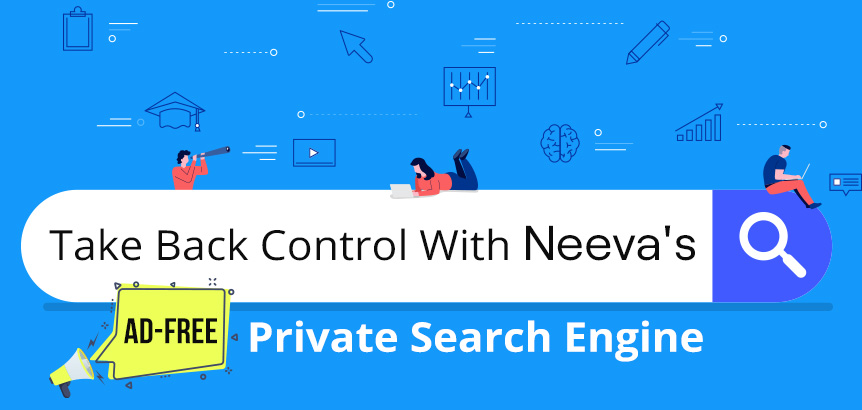 Even
Time's best inventions of 2021 listed
Neeva as a revolutionary search engine, and here's why.
Searching on Google or Bing when you're looking for information is so second nature that it's like breathing to us. What we don't know, or care to know really, is that we're giving up our data to be sold to advertisers, and the sources we go to for news may be false or have political biases.
How do you know the content you're reading comes from a trusted source or if they're paid to churn out content that isn't fact-checked? Well, here's how Neeva is changing how we judge news sources through their partnership with NewsGuard.
On Neeva, media sources have "nutritional labels" on them that rate and describe their credibility (how accurate is the news) and overall transparency (who owns and finances the site).
You can see how that news source gets their information, who owns it, and if the site lists their content creators' names with contact and biographical information.
Does the site owner have any possible conflicts of interest, or do they repeatedly publish false content? And there are many more details to list in NewsGuard's summary report that'll help you decide whether you should trust that source or not.
Neeva also prides itself on being completely ad-free.
Unlike Google, you won't see any ads on their search results. You'll know if sites are ad-supported, trusted, what they sell or provide, and know if searches are lifestyle-related, and more.
Here's another thing about Neeva.
You can customize search results by news source how you wish. For example, if you have a Wall Street Journal account, you can rank that first and move Fox News towards the bottom of the search results page.
Neeva supports the ability to connect your Gmail, Google Drive, Office 365, Dropbox, GitHub, Slack, and other external providers that help with your productivity or personal needs.
But here's the kicker about Neeva, it isn't free. You can try it out for five months, but it's $4.95 a month after that.
However, they're working with NewsGuard to provide more features and offer bundling packages to add more value in controlling how you search for quality information.
Want to read this in Spanish?
Spanish Version >>