Nvidia Believes Metaverse Could Save Companies Billions
1 min 12 sec read
November 20, 2021
If you hadn't noticed by now, the internet is evolving from Web 2.0 to 3.0.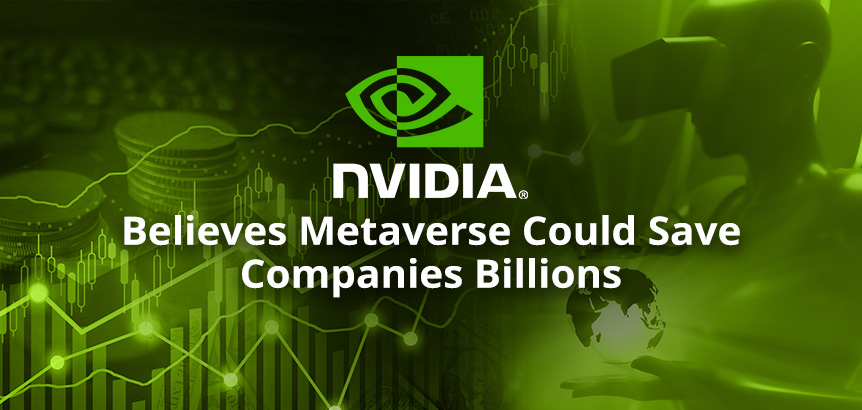 Ever since Mark Zuckerberg announced that Meta would focus on developing the metaverse, companies like Nike and Microsoft have invested millions in building their own virtual worlds.
Microsoft has big plans in store for the metaverse and how we work collaboratively. So maybe that's why
Nvidia's CEO, Jensen Huang, says the metaverse could save companies billions
in the real world and they've got the hardware to help build it.
Huang described how the metaverse could reduce waste while increasing operational efficiency.
The CEO believes that the "omniverse," or connected experiences in the online and offline worlds, is more than just a mixed reality world meant for shopping and fun.
Huang said, "We waste a whole bunch of things to overcompensate for the fact that we don't simulate. We want to simulate all factories in metaverses, in this omniverse. We want to simulate plants in the omniverse. We want to simulate the world's power grids in the omniverse."
Basically, by running simulations in a metaverse environment, a company could invest a small amount of money in determining if it's worth rolling out an idea, product, etc., in the real world.
Businesses could be making smarter decisions and less costly ones, which is why Nvidia is behind the metaverse 100%. They've got the graphic cards and the semiconductor chips to make it happen.
Since more tech companies and major brands are open to the idea of being involved in the metaverse, it's no shock to see Nvidia killing it on Wall Street. Their shares rose up to 29% in November and 66.6% over the past three months.
Nvidia's market capitalization stands at almost a trillion dollars and is the seventh most valuable company in the S&P 500.
Want to read this in Spanish?
Spanish Version >>