Microsoft Office Rebrands to Microsoft 365, Launching New Apps and More!
1 min 20 sec read
October 14, 2022
For three decades, Microsoft Office has been a staple in our society.
It's been the all-around software solution for businesses, students, and really just about anyone.
But over the last few years, have you noticed that the program has slowly been evolving quietly, under the radar? Well, that's why we've got news for you!
Microsoft Office will become Microsoft 365 as part of a major brand overall
but don't worry! The programs you love (or hate) won't be going anywhere.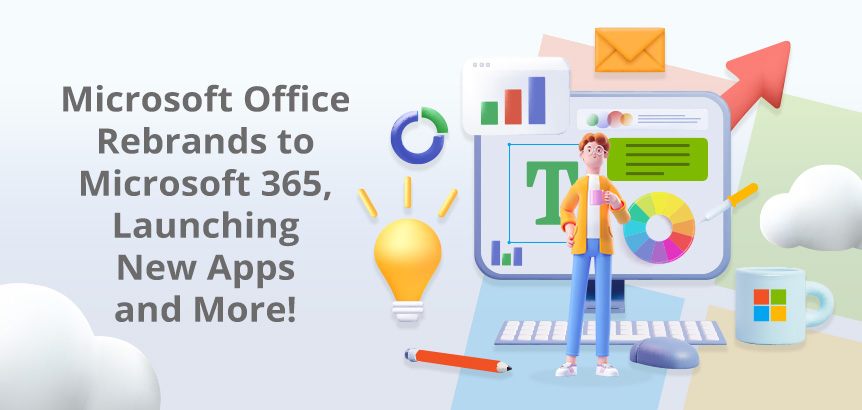 That's right.
Excel, Powerpoint, Word, and Outlook are still included in Microsoft's suite of business tools, along with some newcomers joining them.
Despised by some graphic designers but loved by many, Microsoft 365 will add Canva to its apps.
Just kidding, it's not going to be called Canva; the company is calling it "Designer."
And some people are already calling
Microsoft's new Designer a Canva killer
!
That's because it is powered by DALL-E, which is an AI text-to-image generator.
Get a preview of what it can do above, but this new rebrand of Microsoft Office has got us excited.
Part of the rebrand includes a new logo, revamped interfaces for their programs, and even more features than before.
So if you currently use Microsoft Office, don't be surprised when you see the software update with a new look and feel—get excited instead.
Because Microsoft 365 is the new home for Teams, Word, Excel, Powerpoint, Outlook Clipchamp, Stream, and now, Designer. There will be a new app with all of these programs in one place, allowing you and your colleagues to collaborate in real time and share files, etc.
Now, Office isn't going anywhere instantly. These changes are coming soon, in November, to PCs and mobile devices.
If you own a legacy version of Microsoft Office, the company will offer one-time purchases for you to use the new stuff they have coming out.
So Microsoft is putting out cool things soon, which makes us wonder, what will be Google's move in response?
Want to read this in Spanish?
Spanish Version >>