Reel In New Audiences With Facebook Reels
1 min 21 sec read
October 01, 2021
Tired of teens dancing on TikTok?!
Well, don't be shocked to see their parents do the Charleston on Facebook starting today.
Facebook is
launching their own reels right here in the U.S.
, and you know how the saying goes... if you can't beat'em, join'em.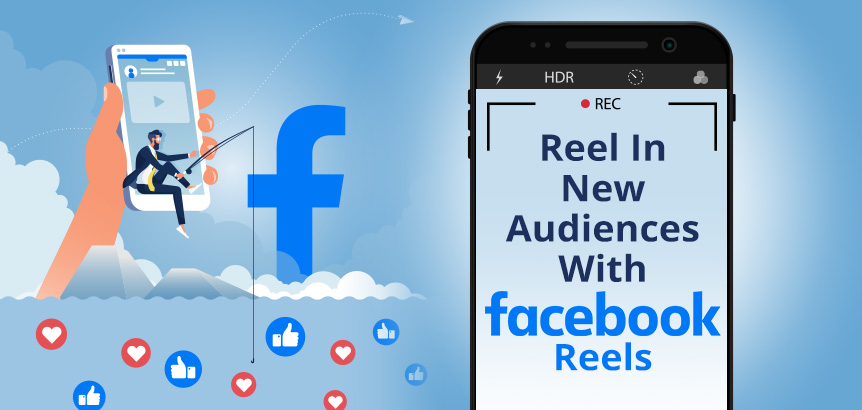 This move to launch their own version of creating TikTok-like videos shows that the company is trying to attract younger audiences. It's kind of weird that they didn't launch this TikTok clone sooner since they own Instagram.
The blog post linked above stated that they're bringing the same entertaining video experiences that have inspired Instagram reels creators onto their platform. So Facebook reels will mirror Instagram's features.
It'll have an audio library that you can use to search and select songs or upload your own. The app will feature AR effects to add some spicy edits to your videos. For hands-free recording, you can use the timer and countdown options. You can speed up or slow down videos and even stitch multiple videos together with the multi-clip functionality.
People can see reels based on their interests, what's popular, in groups, on Facebook Stories, and a newly created Facebook News Feed section.
Facebook reels have the potential to be seen by any Facebook user and they don't have to necessarily follow a Facebook account to view them.
It seems as if whenever a social media platform launches a new reels' feature, they give content creators a boost in reach since they're early adopters.
So take advantage of this if you're a brand or an inspiring influencer because Facebook is
investing $1 billion in creators
. They've created a program to help them earn money when people view their top-performing reels.
Should you use Facebook reels? If it means boosting your reach by getting more eyeballs to look at your content and earn new audiences, then yeah.
Take advantage of Facebook reels while it's hot. And if you do, make sure to tag us, as we'd love to see what cool reels you're creating.