Research Suggests That Amazon's Alexa Uses Voice Data for Ad Targeting
1 min 16 sec read
April 29, 2022
If you ever felt like your devices were listening to you because of the ads they show, it turns out you're not the only one feeling crazy.
According to a report,
researchers found that Amazon and other third parties use Alexa's voice data to target you with ads
and sell you things you may have said in conversation.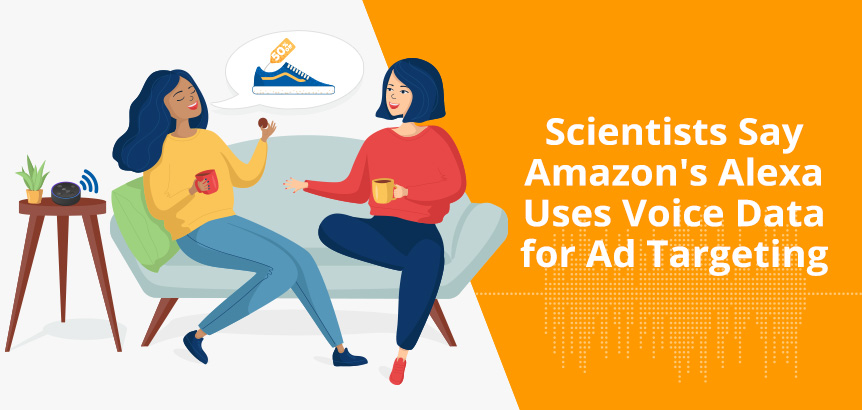 Amazon's Echo device was studied by research scientists from the University of Washington, UC Davis, UC Irvine, and Northeastern University.
They created a report called "
Your Echos Are Heard: Tracking, Profiling, and Ad Targeting in the Amazon Smart Speaker Ecosystem
," highlighting that Amazon's privacy policies are inconsistent with the company's actions.
Allegedly, your data is being shared with roughly 41 advertising partners and Amazon when you interact with Alexa on an Echo smart speaker, according to the report by these research scientists.
The researchers claim that Amazon uses your data to suggest and infer ads based on your conversations, which they serve to you via Amazon's smart speaker and on the internet.
Amazon said that they are aware of these targeted ads. They claim it's the same thing as if you were to buy something on Amazon and then see a relevant ad for it later.
The company claims that they do not share voice recordings with developers or your personal data with third parties without the customer's permission.
Amazon allegedly says that the research findings are flawed, speculative, and inaccurate.
The researchers are reportedly saying there was "strong evidence that smart-speaker interactions are used for the purpose of targeting ads, and that this ad targeting implies significant data sharing across multiple parties."
We're not picking sides here.
But it's funny how these little smart devices just happen to know when, where, and at what time to serve the perfect ad as if they knew all along what we wanted for our birthdays.
Interesting...
Want to read this in Spanish?
Spanish Version >>