Rumor Has It That Facebook Will Change Its Name
1 min 47 sec read
October 20, 2021
Who doesn't love rumors?!
And no, we don't mean Fleetwood Mac's arguably best album of all time, but a good rumor that gets people and publications talking.
According to a source that told The Verge,
Facebook is planning to rebrand the company with a new name.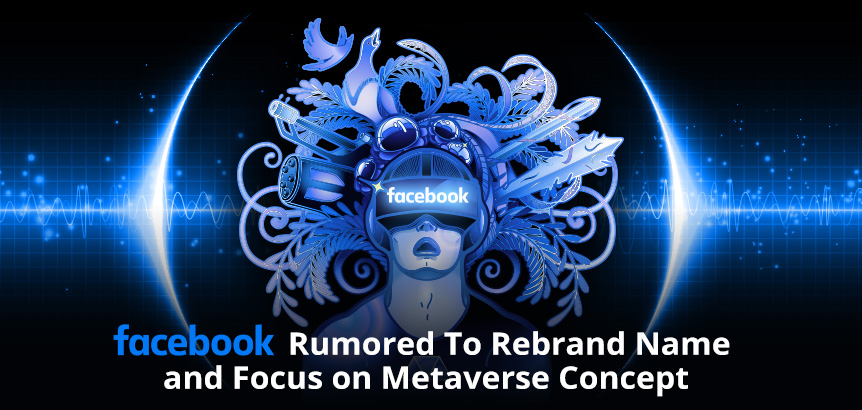 Facebook plans on shifting its current social media platform to align with Mark Zuckerberg's future plans of creating a metaverse. It's reported that Zuckerberg will announce the name change on Oct. 28th during their annual Connect conference.
And according to that Verge article, the name change could come sooner. The article stated the unveiling "is meant to signal the tech giant's ambition to be known for more than social media and all the ills that entail."
Oof! That last line hit hard.
No one is really sure what the name will be. Some publications speculate that it may have something to do with the word "Horizon." And that's because Facebook has an unreleased VR social media platform called "Horizon Worlds." If you recall, "Horizon Workrooms" was debuted earlier this year, so
maybe
the rumors are true?
Whether it's called Horizon or not, we'll find out real soon. The real rumor is, why would Facebook change its name all of a sudden? Luckily, The Verge provided us with some "hot goss" (gossip) about why they think Facebook is rebranding.
The Verge had an interview with Zuckerberg, and he stated that he wants to "transition from people seeing us as primarily being a social media company to being a metaverse company."
But The Verge speculated that this rebrand is an attempt to separate the association of their future metaverse plans from what the social media company is viewed as today. And that's because Facebook has been catching some heat from news reporters, Congress, whistleblower Frances Haugen, and the overall public distrust in how Facebook does business.
Besides all the drama surrounding Facebook, the company is really leaning in on this metaverse thing.
Zuckerberg currently has 10,000 employees building AR glasses and plans to hire over 10,000 more to create a metaverse in Europe. He just announced a new head of the AR and VR team, Andrew Bosworth, to be his next Chief Technology Officer. Mark stated that the metaverse is "going to be a big chapter for our company."
Some people aren't totally familiar with what a metaverse is. Essentially, it's an immersive virtual reality world, but imagine it being in the hands of one of the biggest and most controversial companies to date.
Will Facebook's rebrand refresh the company's image in the future? Or will it further cement the controversy that surrounds the company in both worlds, real and virtual?
Want to read this in Spanish?
Spanish Version >>