Samsung Will Launch NFT Marketplace for Its New Lineup of Smart TVs
1 min 23 sec read
January 03, 2022
Looking back at 2021, one of the most talked-about topics in tech was cryptocurrencies. And one blockchain-based type of crypto called "non-fungible tokens," or NFTs, is still a hot topic as we kick off the year.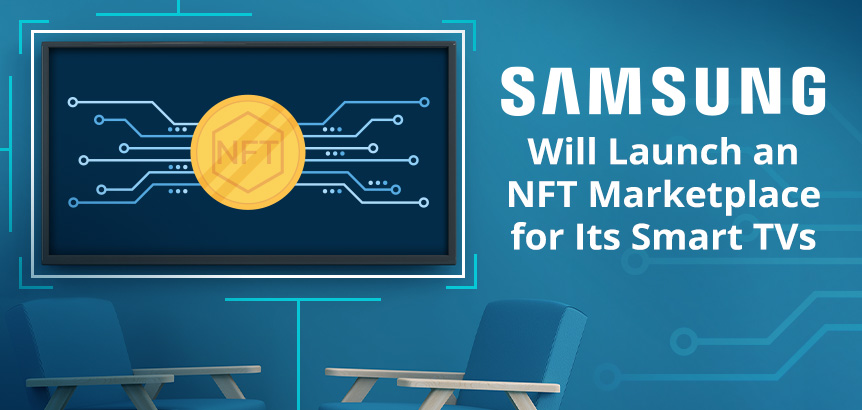 NFTs work like cryptocurrencies. However, their purpose is slightly different. They allow you to tokenize digital goods such as artworks, items used in a game, create stills or video clips from a live broadcast, and other uses we haven't discovered yet.
Whether crypto is a digital fad or not,
Samsung is integrating an NFT marketplace into its new lineup of smart TVs
later this year.
Samsung plans to allow its customers to buy and sell NFTs through an integrated platform on select smart TVs, including the Micro LED, Neo QLED, and The Frame. Later this year, they want to introduce the "world's first TV screen-based NFT explorer and marketplace aggregator."
The company's NFT platform will let you browse, purchase and display artwork and allows potential buyers to bid on your NFTs as well.
These new TVs will have smart display calibration features so that NFTs will look and feel real without the glare of the TV screen. Samsung isn't a new player in the NFT game and has invested in several NFT startups.
So are we seeing Samsung kicking off a trend here by entering the NFT game via its lineup of new TVs? Will Roku and Amazon Fire TV follow suit?
We'll have to find out during the annual Consumer Electronics Show 2022 to see how other companies will be doubling down or backing out of the NFT craze.
Some major influencers and companies are currently using NFTs to promote products and goods and have created their own branded artwork in general. Check out
how NFTs are used by marketers
on the AdAge website.
It's possible to see digital marketers entering this ever-popularizing market to create creative campaigns that blend digital art or creative brand assets with the physical world. And the device of choice to display their NFTs could be Samsung's next-gen lineup of smart TVs.
Want to read this in Spanish?
Spanish Version >>