Sept. 28th Marks TikTok's First-Ever Global Business Event: TikTok World
1 min 18 sec read
September 20, 2021
Whether or not you're on the TikTok bandwagon, you won't want to miss this. TikTok is hosting its first-ever global business event on Sept. 28th. Best of all,
it's totally free!
The digital conference is geared towards helping brands, agencies, businesses of all sizes, and members of the marketing community explore new opportunities and ways of using the app.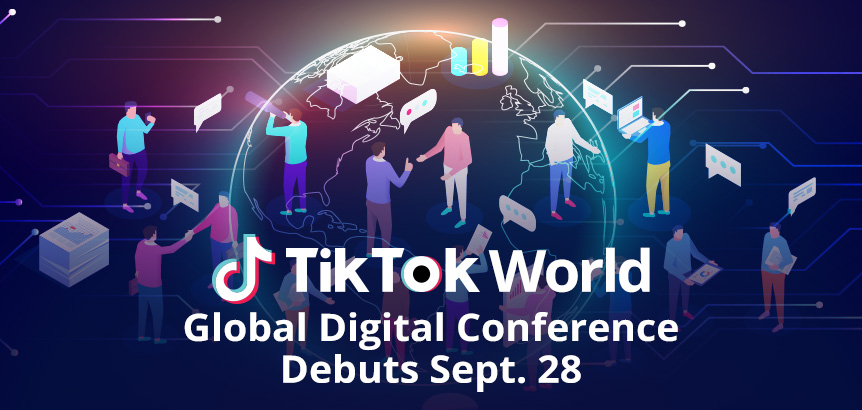 According to TikTok via
a post on their business page:
"The event will introduce new creative, branding, and commerce solutions and more. For our current partners, we hope to share an entirely new stream of opportunities to tap into. And if you're new to marketing on TikTok, you'll find out why it's the platform to connect, move, and entertain today's consumers—and why you should stop making ads and start making TikToks."
The video-sharing app ventured into the business world last year with the
launch of TikTok for Business
. Since the launch, TikTok says they've focused on "…creating seamless and simple solutions that deliver across every marketing touchpoint and allow for rich and immersive storytelling. These solutions and tools have led to viral, cultural moments and propelled brands and their products to cult status."
Are TikToks really becoming more effective than traditional advertising? We'll have to wait and see, but it's quite clear that TikTok has exploded in popularity and reshaped the social media landscape, especially within the last year—with new viral trends being created on the app almost daily.
It's a lot to keep up with, so you won't want to miss this event.
TikTok just
outlined the agenda for TikTok World.
Check out some of the highlights below: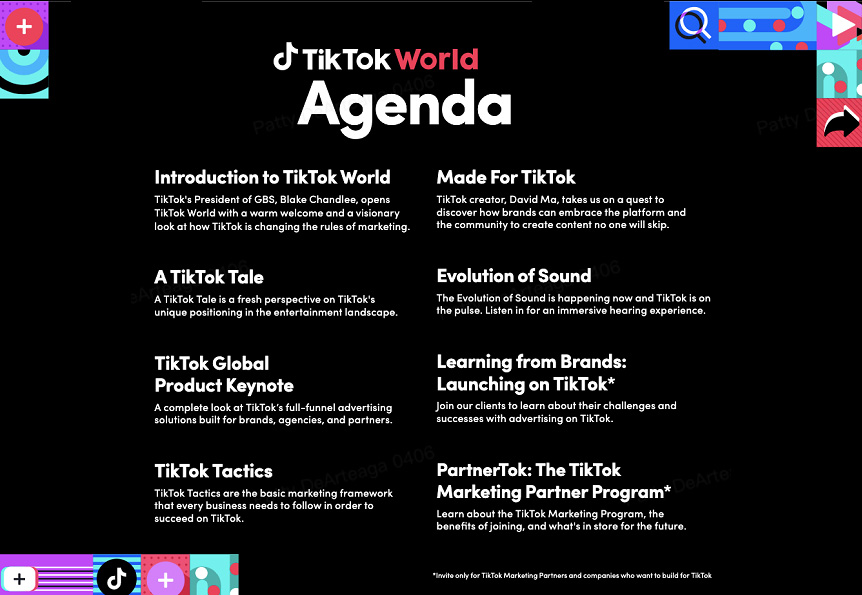 Image Source: TikTok
Exciting stuff! It looks like it's going to be an interesting event and brands, agencies and businesses can benefit from it as they begin to prepare their marketing and advertising strategies and budgets for the upcoming year.
If you're interested, make sure to
register for TikTok World 2021.
We've already registered, so we will see you there!