Get in Line, The Twitter Verification Request Train Is Rolling Again
1 min 12 sec read
September 14, 2021
Ah, the coveted blue checkmark. If you're a Twitter user still trying for account verification, now's your chance!
Twitter announced on Monday
that it has once again
reopened its account verification process after a brief hiatus.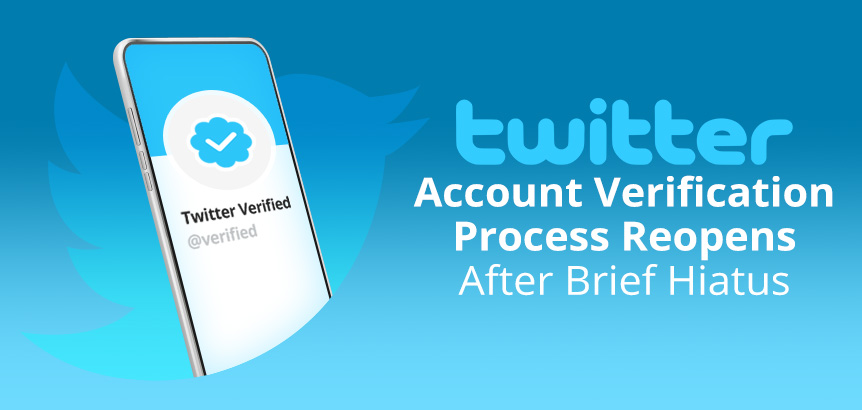 If you're familiar with Twitter, you know that the illustrious blue checkmark is somewhat of a status symbol. Did you know that it was originally intended only for account authentication purposes?
Maybe that's why it has caused some turbulence for Twitter over the years. Back in 2017, they had to pause their application process when they mistakenly verified an extremist group led by Jason Keller.
After that blunder, Twitter took a step back from wide-scale account verifications and quietly verified select individuals. But in May of this year, they revamped the account verification process with new and improved rules on who could and could not request verification as well as a dedicated team to handle requests.
Unsurprisingly, due to high demand and various other issues, Twitter has had to pause its verification program several times throughout the years, with the most recent pause announced on August 13 due to improvements needing to be made to the application and review process.
But as of now, the Twitter account verification process is back in action. To qualify, you have to fit into one of the following categories: government companies; brands and organizations; news organizations and journalists; entertainment; sports and gaming; activists, organizers and other influential individuals. Twitter plans to broaden these categories to include scientists, academics and religious leaders, and possibly more. There are specific rules to apply for each category.
If you're interested in applying for verification, Twitter says users should keep checking their account settings for access. They didn't specify what had changed, but we hope that it's smooth sailing from here on out!