TikTok Gears Up To Enter the Search Ads Market Alongside Google and Microsoft
1 min 02 sec read
March 10, 2023
TikTok is entering the search ads market, challenging Google and Microsoft
at their own game.
This week, the company rolled out a new Keyword Insights tool, which lets you know more information about which search terms are resonating the best in TikTok ads.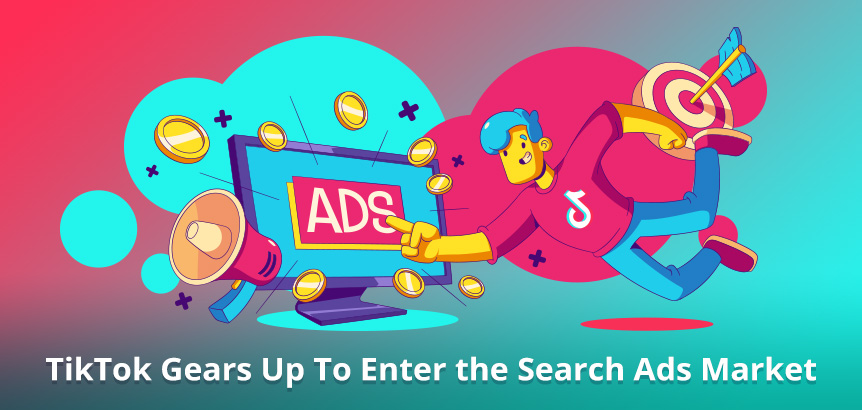 The social media app plans to launch a search ads platform to let advertisers bid on specific keywords and phrases related to their products and services.
TikTok knows its platform is home to mostly Millenials and Gen Z audiences.
And so businesses will be able to target younger people who are difficult to reach on traditional advertising channels.
TikTok's ad platform for search may have more robust targeting options that drill into specific niche audiences based on their interests, behaviors, and demographics.
Search ads on TikTok will appear in the search results, not on the "For You" page. Brands testing the new platform can see which targeted /non-targeted terms drove traffic to their site.
And they can use the Keyword Insights tool to build out video content using relevant keywords.
Will it outcompete Google or Bing? Who knows… Probably not.
But it does open up a new space for advertisers. If done right, we can expect the platform to offer more competitive pricing and perhaps a better ROI.
For TikTok to beat the search giants at pay-per-click advertising, they'd have to offer powerful features that Google or Microsoft don't.
However, TikTok and social media, in general, are changing the way we search. So, this could be an additional opportunity to expand your ad budget across platforms.
Want to read this in Spanish?
Spanish Version >>