TikTok Is Entering the Restaurant Business
1 min 18 sec read
December 20, 2021
The title says it all. The real question is, how's Instagram going to one-up that move!?
TikTok plans to open a chain of restaurants called "TikTok Kitchen"
across the U.S., and it's available for delivery only.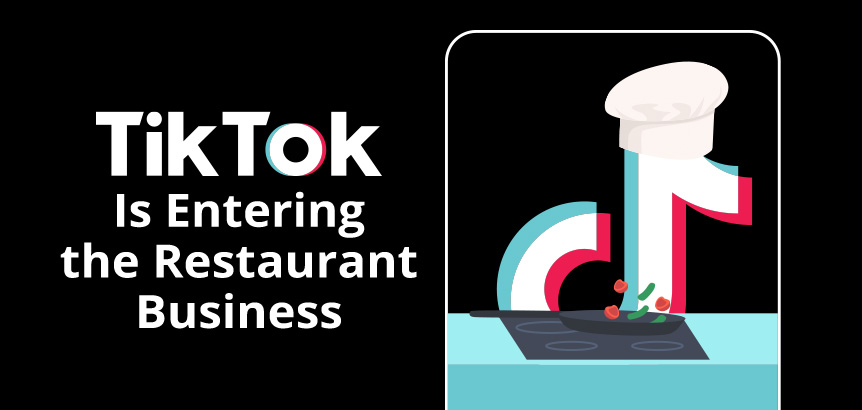 TikTok has partnered with GrubHub and Virtual Dining Concepts to deliver dishes from the most viral food posts. TikTok plans on launching over 1,000 restaurants by the end of 2022, and their current goal is to hit 300 by March of next year.
TikTok's menu will be updated quarterly and branded with custom themes and food items. But the cool thing about this whole TikTok Kitchen thing is that there's no actual location—ever heard of a ghost kitchen?
That's the business model that TikTok will be using. Ghost kitchens are restaurants without physical storefronts that seat people to eat. And the food is made in a kitchen facility with only chefs who serve food meant for delivery services only.
People order off an app, and it gets delivered by a 3rd-party service like Uber Eats. That's basically how a ghost kitchen works.
In TikTok's case, the food is made by staff in kitchens in local areas inside existing restaurants. That's how they plan on scaling this business since the costs to operate a virtual kitchen are low.
We're not 100% sure what dishes will be served on the first menu, but why is TikTok getting into the hospitality game?
TikTok Kitchen may be a way for the brand to generate a ton of buzz and branding. This could allow TikTok to partner with foodie influencers or chefs and tap into rising food trends. You could also see how this aligns with TikTok's ecommerce plans in having more people order and pay for things on the app. Lastly, TikTok could be saying, "
try and copy us now, Instagram!
"
Who knows if Instagram will bite, but if they do, people might ask, "Which one do you like more, Insta-burgers or TikTok-burgers?"
Want to read this in Spanish?
Spanish Version >>