TikTok Launches Basic Text-to-Image AI Generator
0 min 57 sec read
August 16, 2022
In July, we covered the
viral AI text-to-image generator, DALLE-E mini
, and it's back in the headlines today.
Well, not the DALL-E mini, but AI image generators in general.
TikTok now offers a basic text-to-image AI generator that works in the app
that creates a greenscreen filter.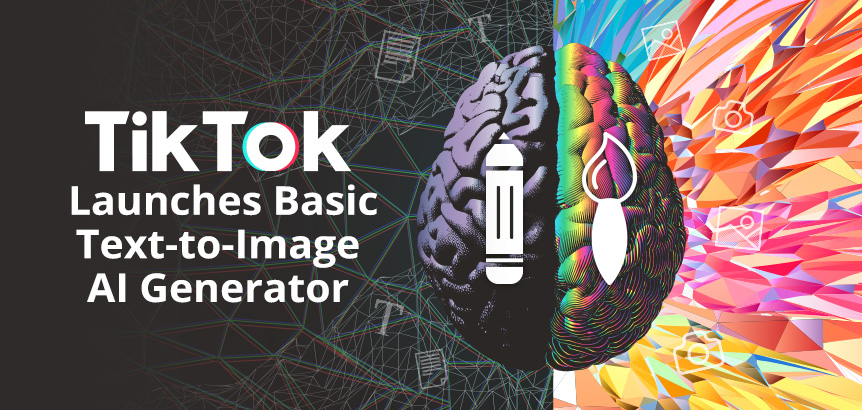 It works the same way as OpenAI's DALL-E, Google's Imagen, and the others, but on a super basic level of art creation.
The new feature lets you type a text prompt in and spits out an image. These AI-generated graphics look abstractly colorful and swirly, but some simple prompts can create objects, people, etc.
It can create things like flowers, an astronaut floating in space, or a tennis ball, but you get the idea.
It's not as sophisticated, photorealistic, or straightforward as the real deal AI image generators out there. TikTok limited this feature's capability for a reason.
The AI model filters out anything offensive, violent, or adult in nature. When those kinds of prompts are entered, it returns colorful swirly images, so users have to keep it at a G rating.
But this shows us that AI-produced "art" isn't going anywhere. In fact, it's booming!
This kind of technology peaked in mid-2021, and now it's in the hands of millions. So from here, the creativity and ideas we input into AI image generators are limitless as we see them advance.
And time will show us their true potential.
Want to read this in Spanish?
Spanish Version >>