TikTok Quietly Launches In-App Shopping in the US
1 min 10 sec read
November 16, 2022
Traditional social media is evolving from just being a place for you to post memes, read the news (or only the headline), see updates from friends and family, etc.
It's becoming more of an ecommerce platform with a community built around it. And one of the most popular social media platforms to date,
TikTok, has launched the first in-app shop in the US as part of an expanded ecommerce push
.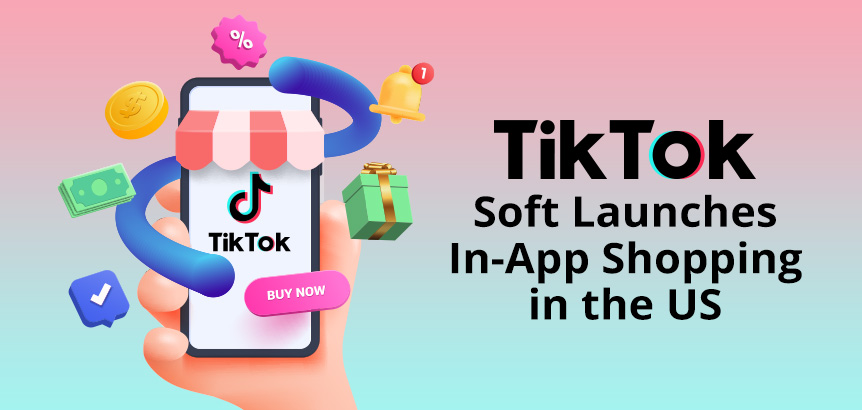 TikTok is quietly rolling out the ability to buy and sell within the platform with select brands/creators before they go 100% live.
Last week, TikTok tested out the first stage of allowing people to buy goods during a live stream. But this new in-app ecommerce feature is different.
TikTok's in-app ecommerce experience lets you shop on a brand's profile, and the entire shopping section exists on its own tab within the profile. You could purchase an item right there on the app without having to leave.
TikTok tried in-app purchasing in the UK and in Southeast Asia. Still, the UK team was plagued with problems due to internal issues by staff and unrealistic benchmarks to achieve.
If TikTok can get it right in the US, it could change the game in how we see social media. It'll be more than just a social platform but an all-in-one place to do your shopping, connect with others, and more.
Because Bytedance, the Chinese version of TikTok, has already tested this in China and it seems to be working. Majority of the Bytedance's revenues come from sales directly in the app.
So is the western world ready for TikTok's in-app shopping? Who knows. It's too early to tell, but if successful, this could transform how brands use social media for their business.
Want to read this in Spanish?
Spanish Version >>