TikTok Makes Deals With US Officials To Avoid Being Banned
1 min 18 sec read
January 18, 2023
Recently,
TikTok proposed a plan to be more transparent about its algorithms and user data
to gain the support of some US officials by giving them oversight on how the app operates.
For the past two years, TikTok has been doing whatever it can to stay in the country. That's because the app is owned by a Chinese company called ByteDance. And government agencies like the FBI believe TikTok is a threat to national security.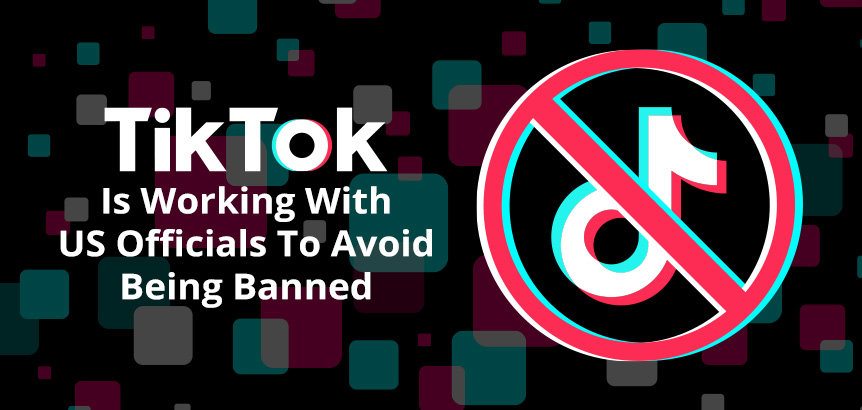 But it's not just the FBI that thinks so.
Lately, universities have banned the app from their WiFi networks, and government/state-issued phones have banned it as well.
TikTok's $1.5 billion plan would reorganize its US operations to prove that it can operate independently from its China-based parent company.
In fact, the company is not waiting for an agreement on the plan and is already making moves to find solutions to put Washington's concerns to bed.
TikTok believes their proposal would address their worries about content recommendations and what the app does with users' data and would give government agencies and third-party organizations access to the app's code, algorithms, etc.
Basically, TikTok doesn't want to hide anything about how its app works. The company says that its plan will make it impossible for the Chinese government to interfere with TikTok's US operations.
To prove that, Oracle and other companies have partnered with TikTok to review how the app selects which videos people see and which videos to delete.
Oracle has been in charge of routing TikTok's US data through its cloud since the summer of last year. Part of TikTok's proposal includes measures to delete older backup data before they switched to using Oracle's data center.
As TikTok tries to be more transparent as a company, some skeptics still don't trust the company as long as ByteDance owns the app.
It's hard to say whether TikTok's plan will work, so we'll be following this story as time goes on.
Want to read this in Spanish?
Spanish Version >>