Twitter Adds Pin Tweet Option for Communities
0 min 53 sec read
June 01, 2022
As Elon Musk's drama continues to take the spotlight after his bid to acquire Twitter, there's been some other changes to the app that we'd like to distract you with.
Twitter added the option to pin tweets within communities
as a way to spark more engagement within groups.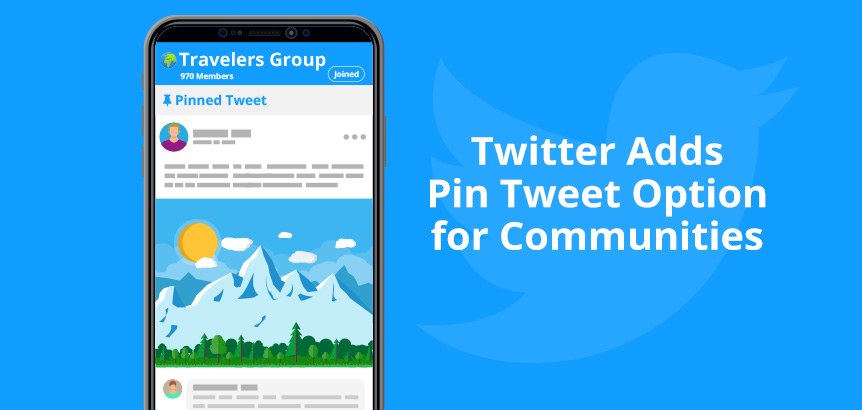 This highly requested feature lets Community admins pin tweets at the top of their group's timeline to serve as a conversation starter or sticky note. And there's a little bit more use to it than that.
Brands with Twitter Communities can boost awareness about their products or share news by having their post pinned for users to see. Whatever you want followers to know about in your Community, just put a pin on it.
With Twitter adding this new feature, which, to be honest, is nothing new, some people are unsure whether Twitter Communities are going to survive the Elon Musk takeover.
Why?
Twitter Communities are the opposite of Musk's statement about Twitter being the "public town square" as a platform. They're essentially private groups; we're sure it's not hard to get in, but still.
Twitter is all about having its users chime in on topics freely, openly, and with anyone since it's an inclusive platform.
So stay tuned if there's ever a 3MDD about Twitter Communities getting axed by Tesla's CEO.