Twitter Articles Will Allow Long-Form Content on Platform
0 min 45 sec read
February 04, 2022
Today's article might be as long as a Tweet, just kidding. In fact,
Twitter is working on a new feature called "Twitter Articles"
, and it allows users to write full articles.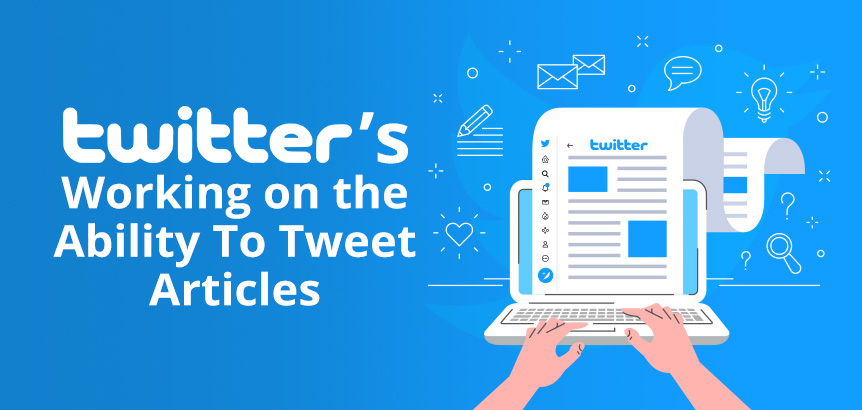 If you know the challenges of letting your heart out in a lengthy Facebook post but want to post that same content on Twitter, then you know it's hard to get it down under 280 characters.
Now, you could do a thread, but you're still faced with the dilemma of keeping it at or under 280 characters.
That's where the app's researcher,
Jane Wong
, teased a hidden menu on Twitter's website showing the new Articles feature. We don't know how it will work yet. Hopefully, it's double or perhaps triple 280 characters.
Some are saying that this is Twitter's move to compete with Medium's social blogging platform. Twitter Articles may be available for everyone, but there is speculation that they'll be exclusive to Super Followers or Twitter Blue subscribers.
Will Twitter try to monetize longer articles? Who knows. One thing for sure is that it was about time they extended the character limit.
Want to read this in Spanish?
Spanish Version >>