Twitter Lets You Combine Photos, Videos, and GIFs in a Single Post
0 min 54 sec read
October 19, 2022
If you've been on Twitter lately, you've probably seen some old memes revived with a new look.
And it's because people are using
Twitter's mixed media feature
to post viral content on the social network.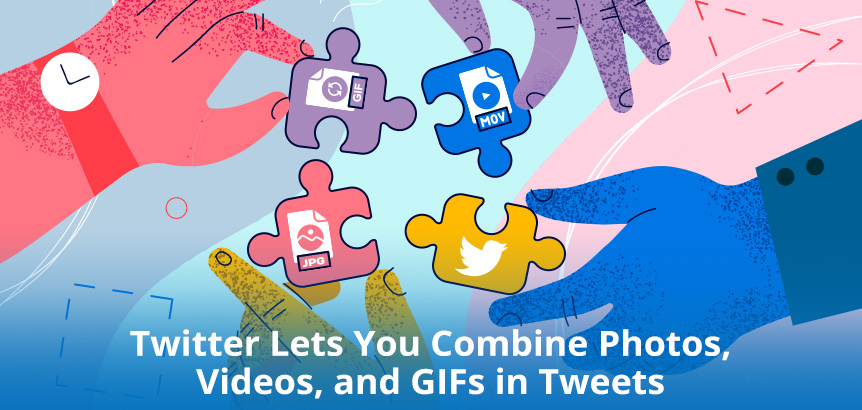 Released earlier this month, Twitter's new posting feature lets you combine images, videos, and GIFs all in one Tweet.
As soon as they launched this new posting capability, Twitter users went wild with their imaginations and creativity.
People started to create things like side-by-side reactions using an image next to a video. But our favorite kind of mixed media post showed users adding three pictures and a video or GIF in the corner of their Tweets.
Check out the promo video to see examples of how some people and brands have used Twitter's mixed media feature to have fun with their posts.
Many content creators and companies are experimenting with this new style of making social media content.
It's definitely adding some freshness to old memes, allowing you to create content that's funny and playful yet also super creative. You can repurpose your mixed media post on Twitter and save them as a video to share on other social platforms. Or create one on your own that mirrors this style.
Either way, take advantage of this new feature, and we can't wait to see what you come up with.